Launch Your Dream Online Business
in 90 Days Or Less...
LaunchPad provides the tools, training, coaching, websites, community, and ongoing support you need to turn your dream into a profitable online business in record time, even if you're starting from scratch…
Stop working for
someone else!
If you don't build your dream, someone will hire you to build theirs.
Introducing

Today is the day you end the frustration of
not knowing where to start!
LaunchPad provides you with a step-by-step plan to confidently prepare, launch, and grow your online business — say goodbye to distractions and shiny objects that hold you back!
What Is LaunchPad?
Are you ready to bring your online business dreams to life? LaunchPad has got you covered! In 90 days or less, you'll implement everything you need to prepare and launch your business with confidence, and best of all, you'll have support every step of the way as you grow. 
With LaunchPad, you'll gain access to top-notch training, the latest tools and website technology, and an incredible community of like-minded entrepreneurs (Launchers) who are just as passionate about their businesses as you are.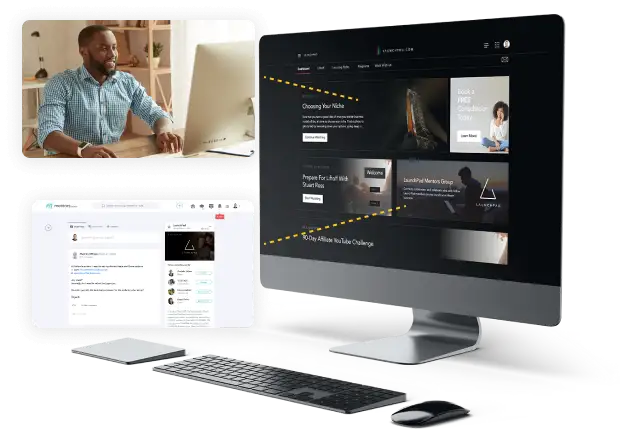 How Does LaunchPad Work?
Whether you're just starting out or leveling up, LaunchPad has your back. Dive deep into our revolutionary core curriculum and learn from industry leaders. Gain not only profit-generating skills but also access our extensive library filled with courses, step-by-step guides, and ready-to-use templates. 
We've curated all the essentials for your online venture: from top-tier web hosting and a cutting-edge website builder to round-the-clock tech support. But we go beyond tools - LaunchPad helps you identify your unique strengths, discover profitable niches, and align your strategies with your vision.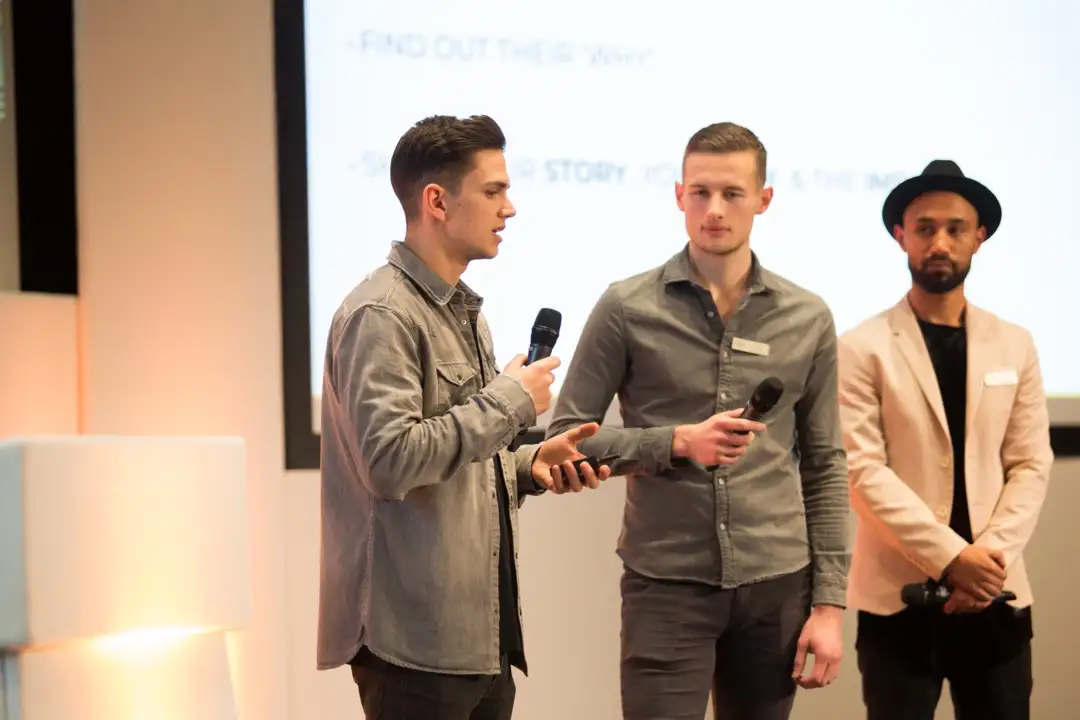 Start On The Right Foot
You'll have a dedicated Launch Advisor who will provide guidance and support as you start your journey, and you'll be able to connect with other entrepreneurs in the Launchpad community to share ideas, ask for feedback, and build meaningful relationships.  Launchpad is designed to make launching your online business simple, fun, and as stress-free as possible. It's a one-stop shop that streamlines the process of starting your business, so you can focus on what you do best: bringing your ideas to life and making an impact in the world.
Learning At Your Own Rhythm
With us, you're free from the constraints of a set schedule, navigating through content on your terms, at your pace. From juggling full-time roles, multiple side hustles, or significant life milestones – be it marriage, a newborn, or relocating – we've got you covered. Our resources are crafted for repeated visits, allowing you the liberty to learn and evolve in your time. We recognize life's unpredictability. That's why flexibility isn't just a feature; it's our philosophy. Dive in when you can, pause when you must, and always know you can pick up right where you left off.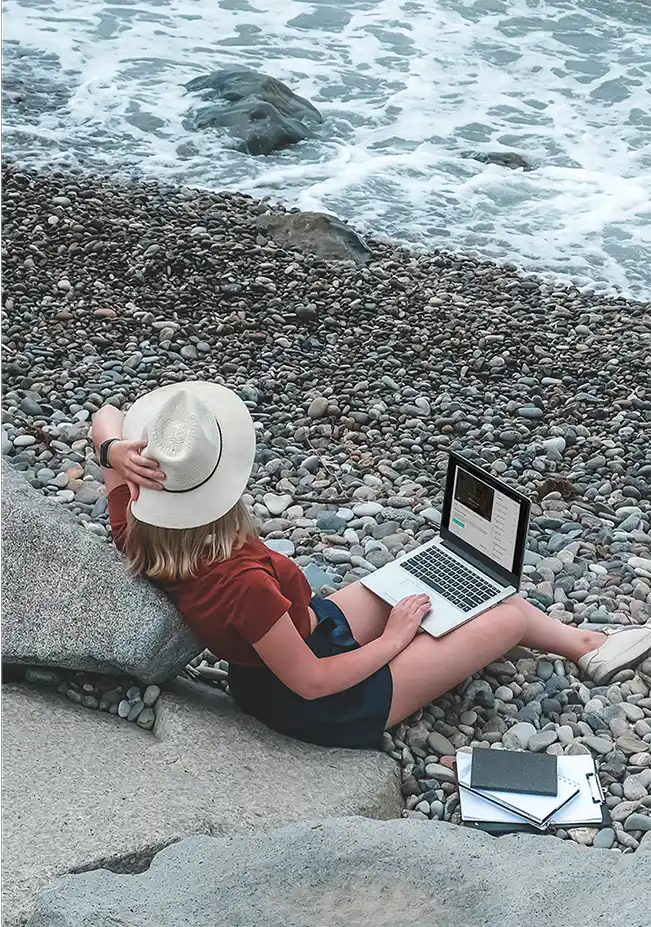 "Whether you're looking to launch a new side business or make your first million, we will show you how!"
- Stuart Ross, Co-Founder
More From Our Members!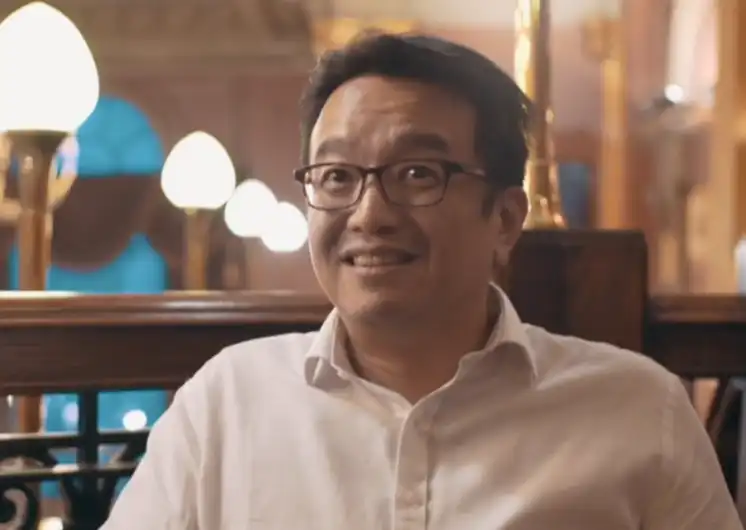 Tim Low
"When I graduated as a lawyer it took me 20 years to earn the kind of money I was earning. After learning how to market online it took me only six months to get to that point."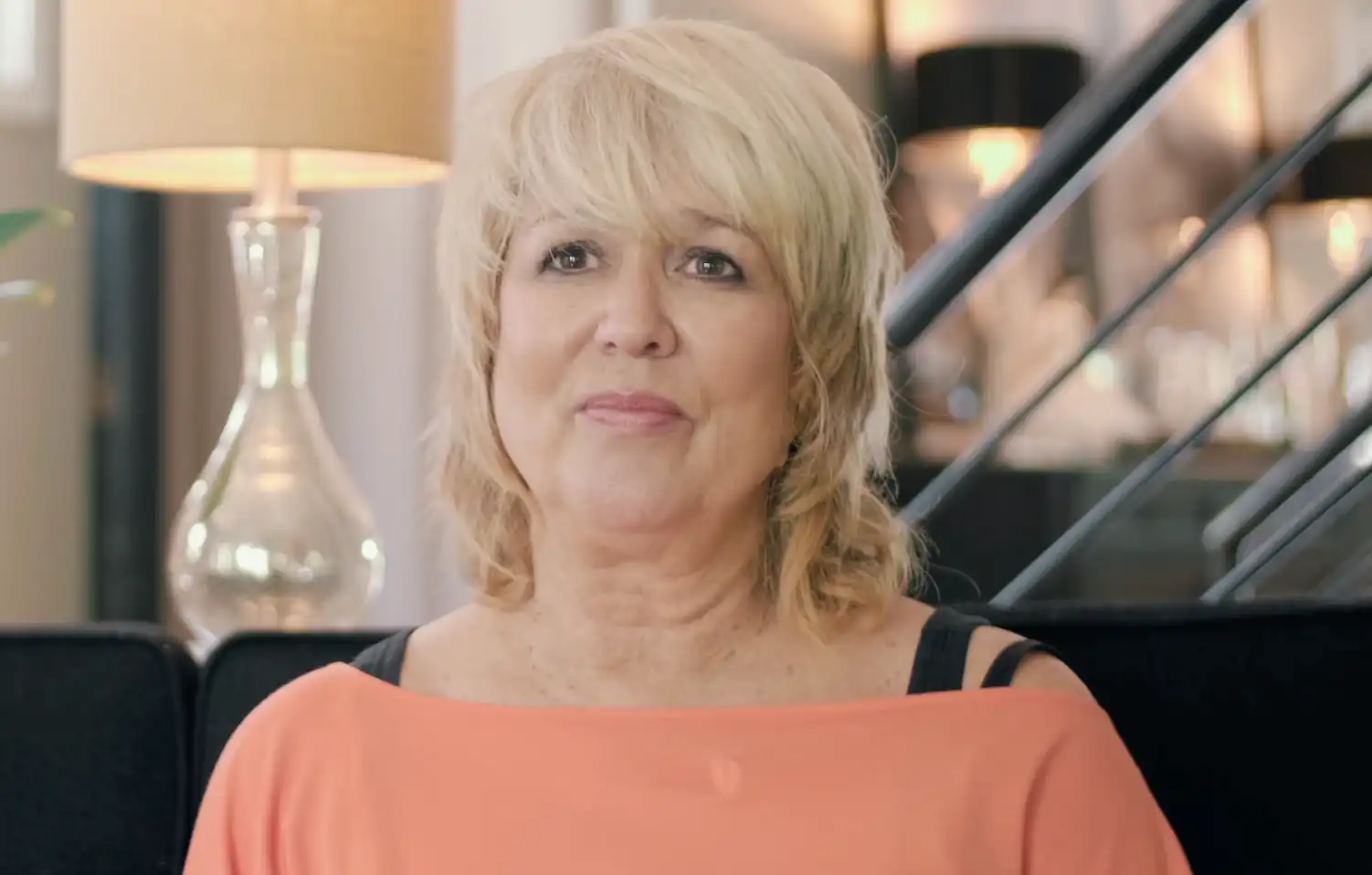 Landria Onkka
"If you want to learn how to truly create something so that you can quit your job, this is the platform to do it."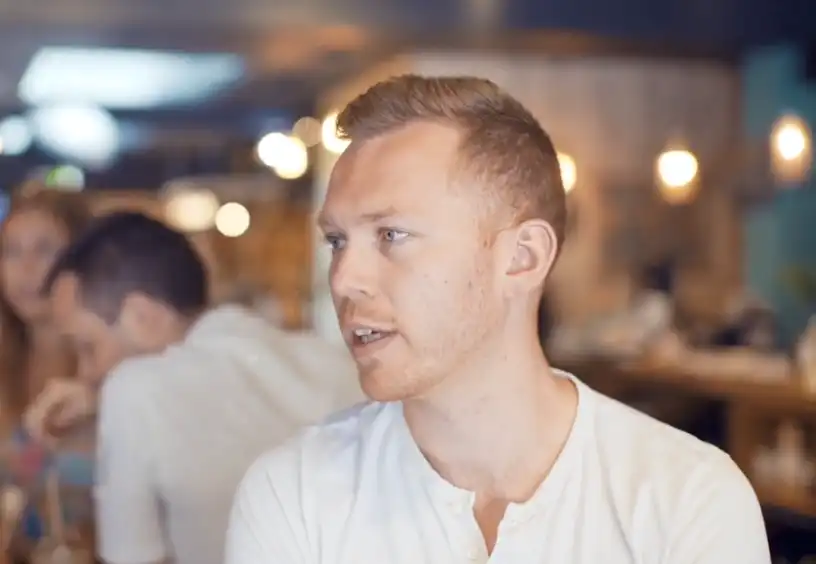 Dan Holloway
"I was doing 70-hour weeks and I was earning good money, but I really wasn't fulfilled. The path I was going down wasn't going to give me the life I wanted."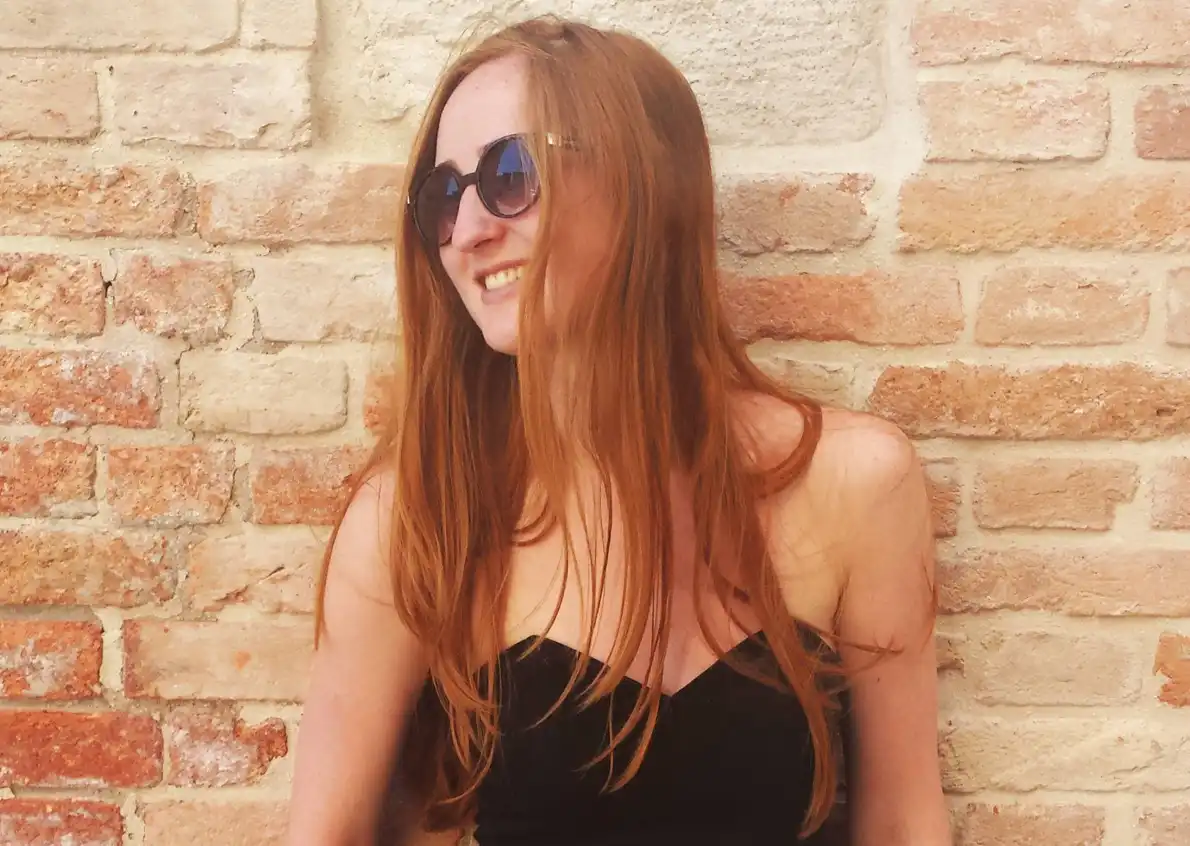 Nicole Nagelgast
"A couple of years ago if you told me I would have made a book and would have sold 10,000 copies, I would not have thought that whatsoever."
Introducing the Core LaunchPad Curriculum
The ultimate blueprint to building a successful online business! With six core learning modules, twelve supportive and comprehensive learning paths, and weekly live expert-led online marketing classes, you'll have everything you need to build a profitable online business.
Module 1

Business Foundations

Gain a firm footing in the digital business landscape by developing the essential entrepreneurial mindset, setting up robust plans for achieving financial freedom, and understanding the crucial components of online success. Also, master efficient time management strategies to ensure swift and productive business operations.

What's in this module?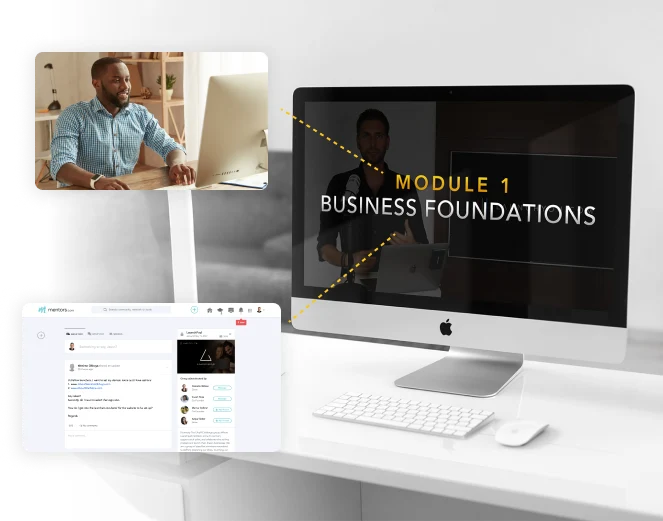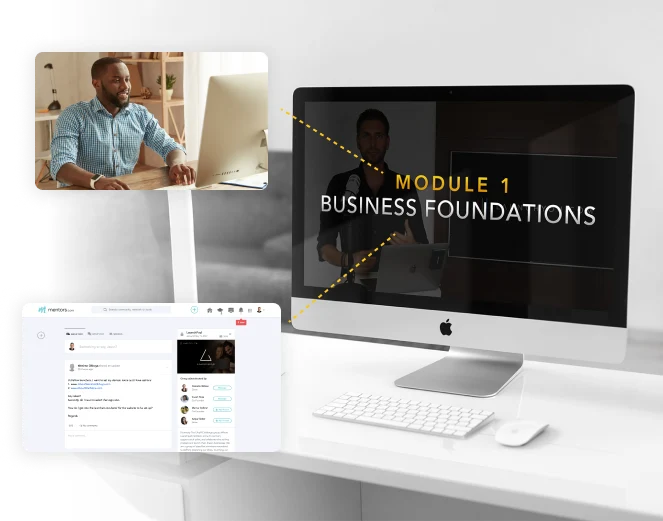 Module 2

Business Model

Discover the ideal business model aligned with your strengths, resources, and lifestyle for a seamless entrepreneurial journey. The module enables you to explore diverse models, validate your business idea effectively, and maintain a simplistic yet productive business model for consistent progress.

What's in this module?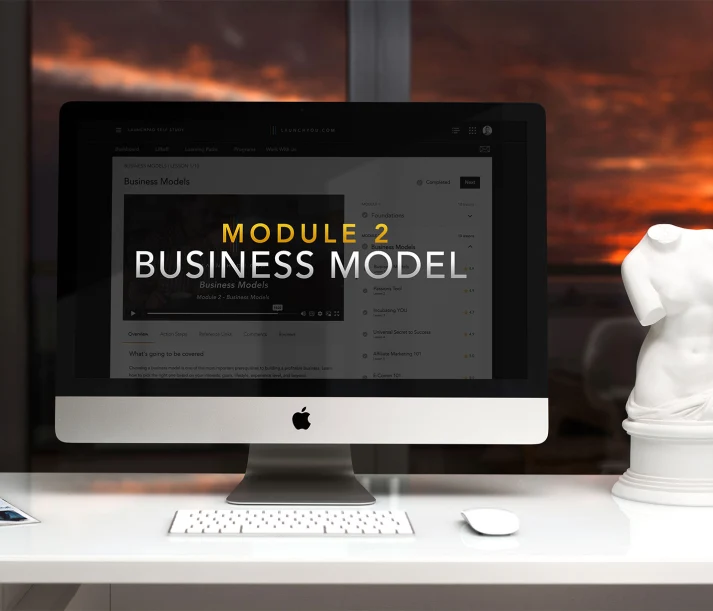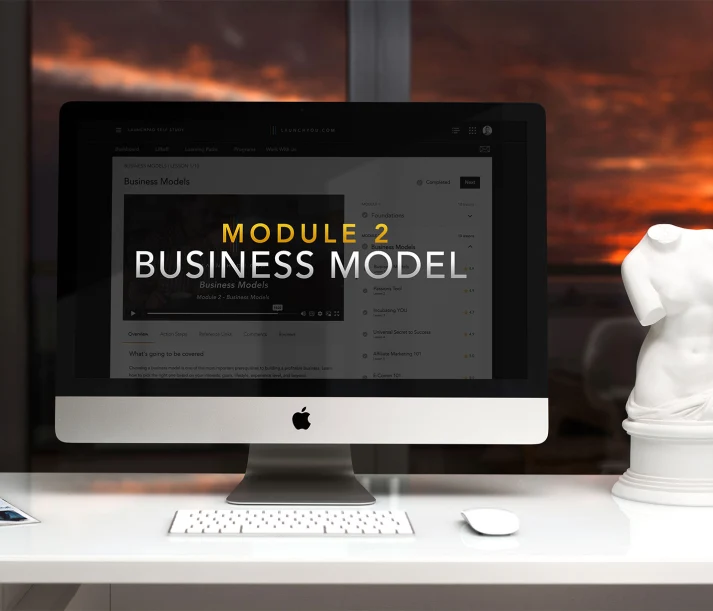 Module 3

Your Niche & Customer Avatar

Unearth lucrative niches and form a comprehensive understanding of your ideal customer. This module empowers you to create a unique value proposition that captivates your target audience, attracts potential clients, and cultivates a loyal customer base, all contributing to a thriving online business.

What's in this module?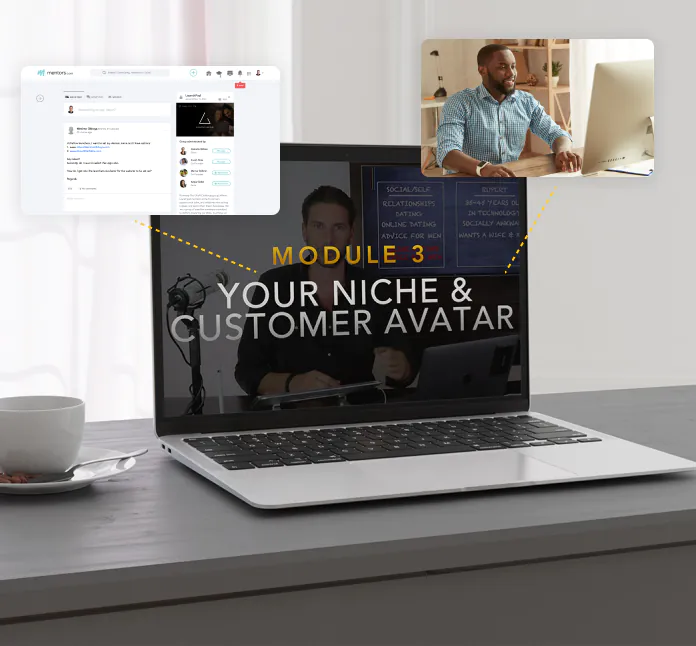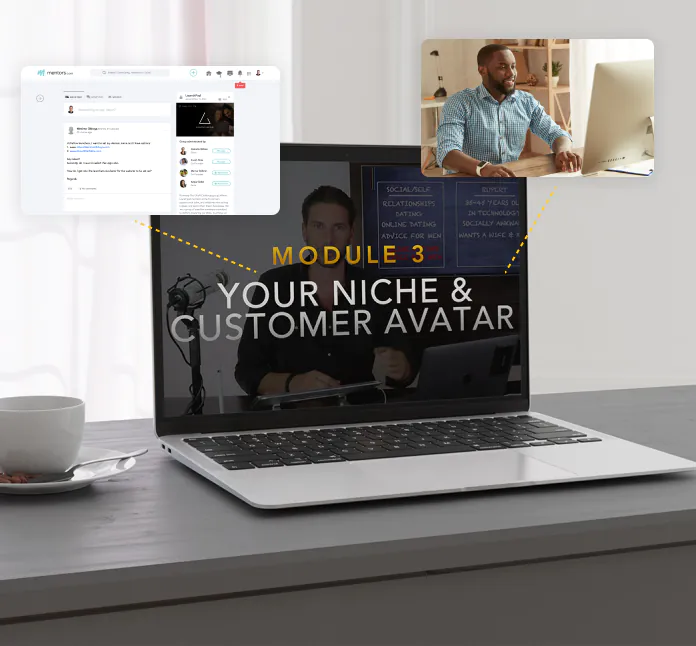 Module 4

Branding & Your Website

Bring to life a compelling brand that deeply connects with your audience, design a professional website that captivates, and set in motion a potent marketing funnel to convert visitors into customers. The module also guides you to establish an authoritative marketing system, propelling you ahead of competitors.

What's in this module?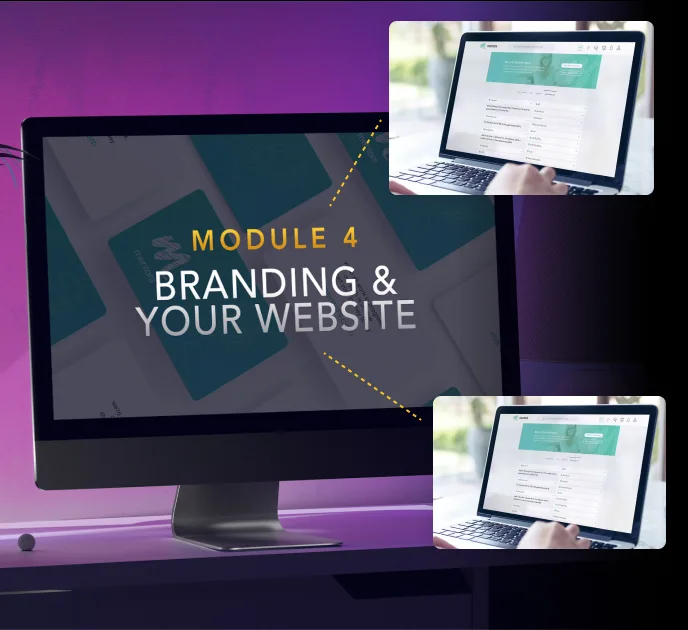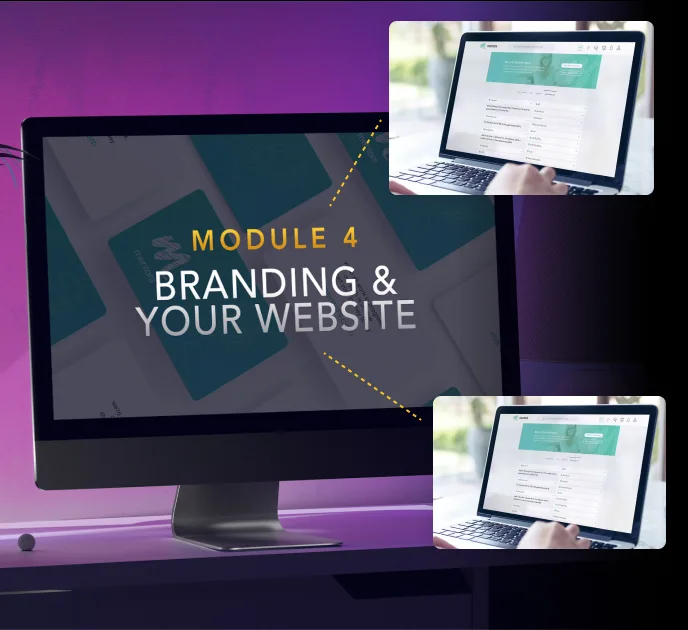 Module 5

Attraction Marketing

Become a customer magnet, pulling in potential customers and constructing a loyal audience base. You will also learn to craft high-quality content that captivates, educates, and motivates your audience while preparing your marketing strategy to scale effectively and boost growth.

What's in this module?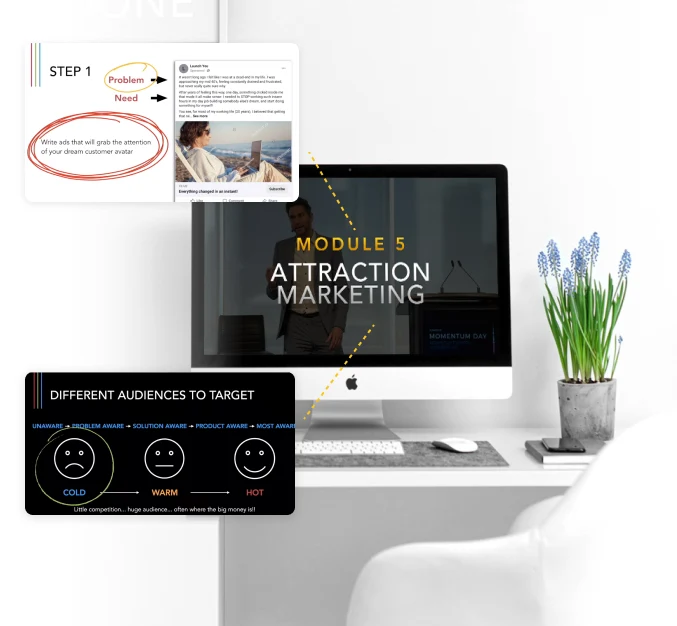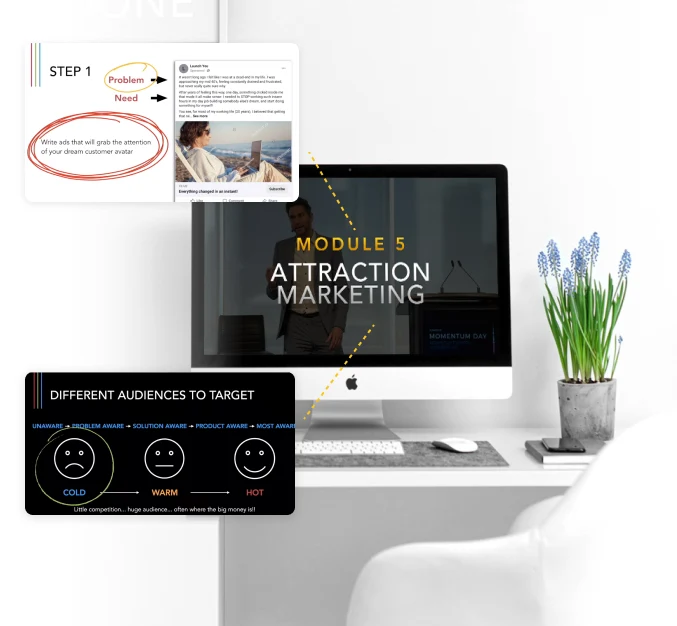 Module 6

Traffic, Leads & Sales

Master the techniques to drive targeted traffic, unearth effective traffic sources, and lead generation strategies to consistently convert visitors into potential leads. This module underscores the pivotal role of email marketing in relationship building with your audience and readies you to confidently launch paid marketing campaigns, resulting in enhanced sales and growth.

What's in this module?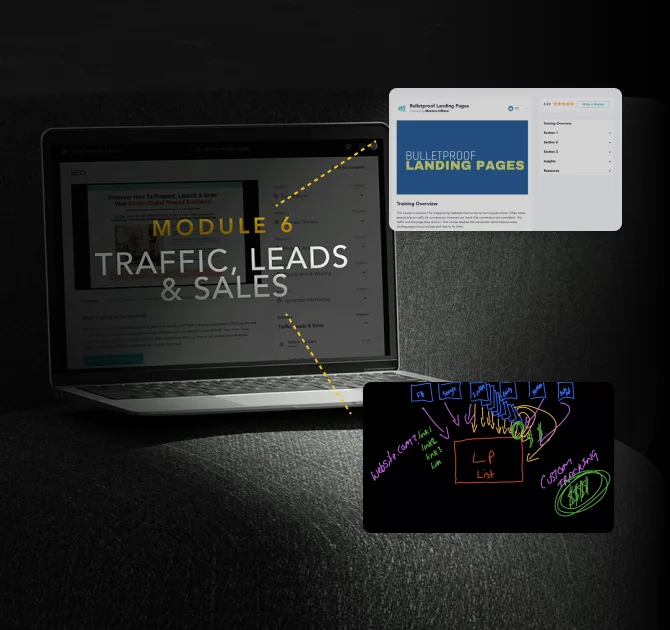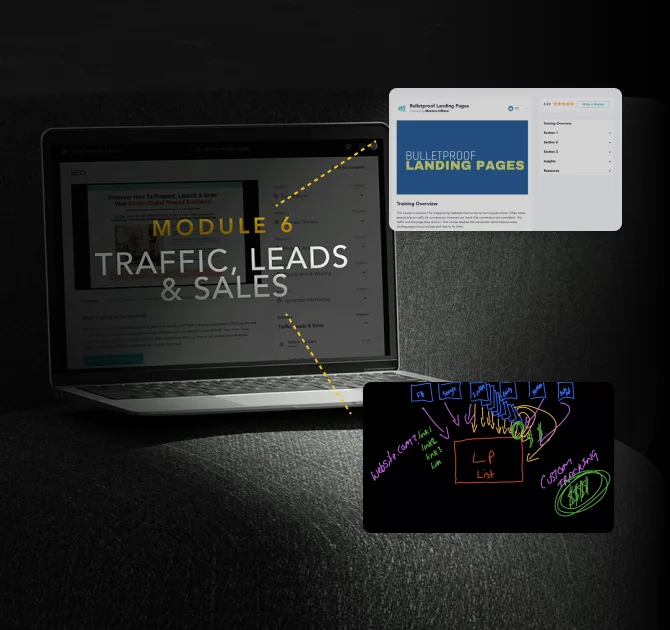 A professional, experimental e-Learning environment
Your curriculum Dashboard in intuitive, beautiful & and easy to use
Your Website
Launch Your Website. Develop Your Brand. Sell Your Products. Do It All On Our DBL Platform
Thousands of people like you choose Digital Business Lounge (DBL) to build their website, develop their brand and market their products or services… And our DBL hosting and website builder is included with your LaunchPad purchase!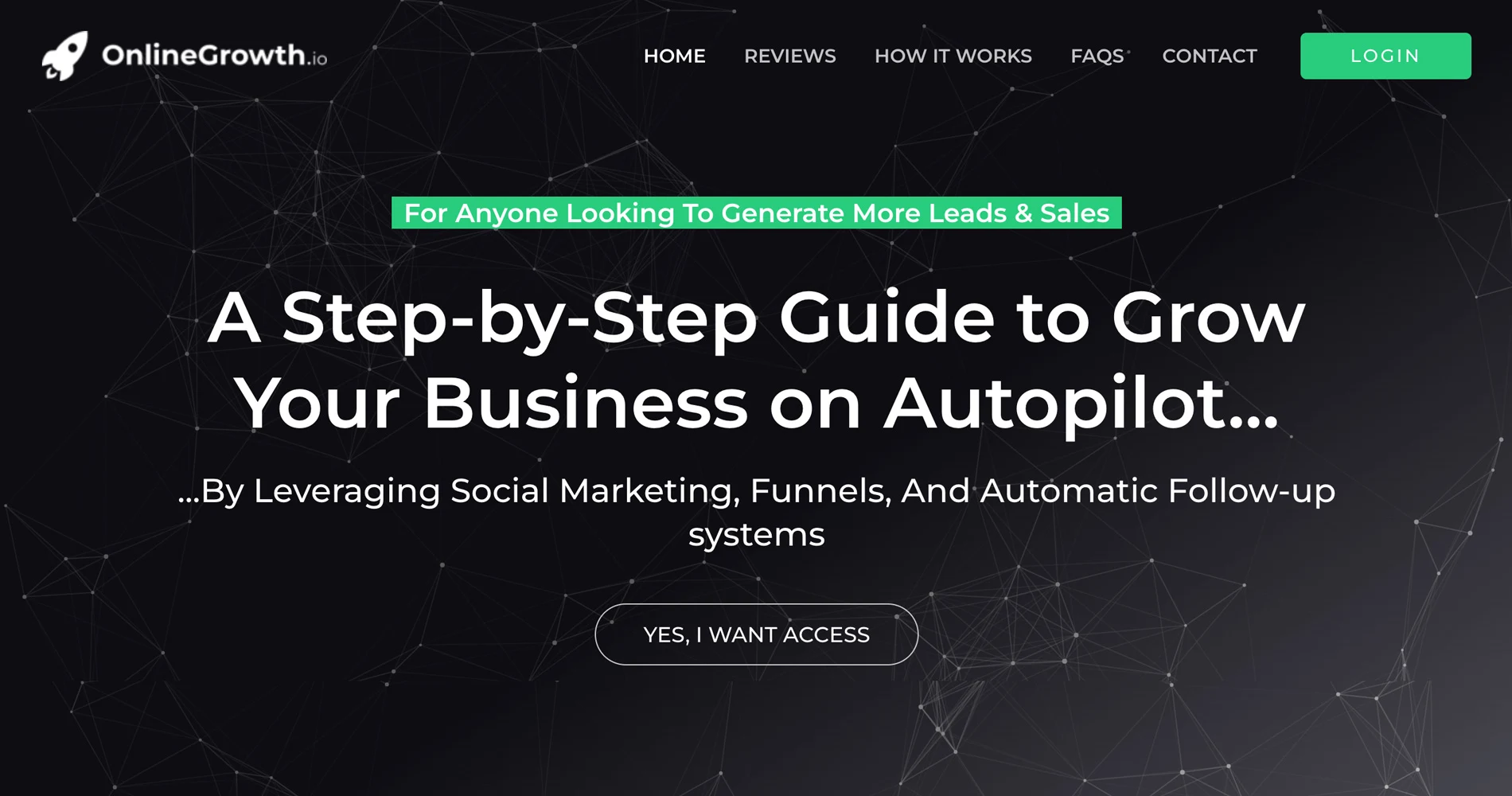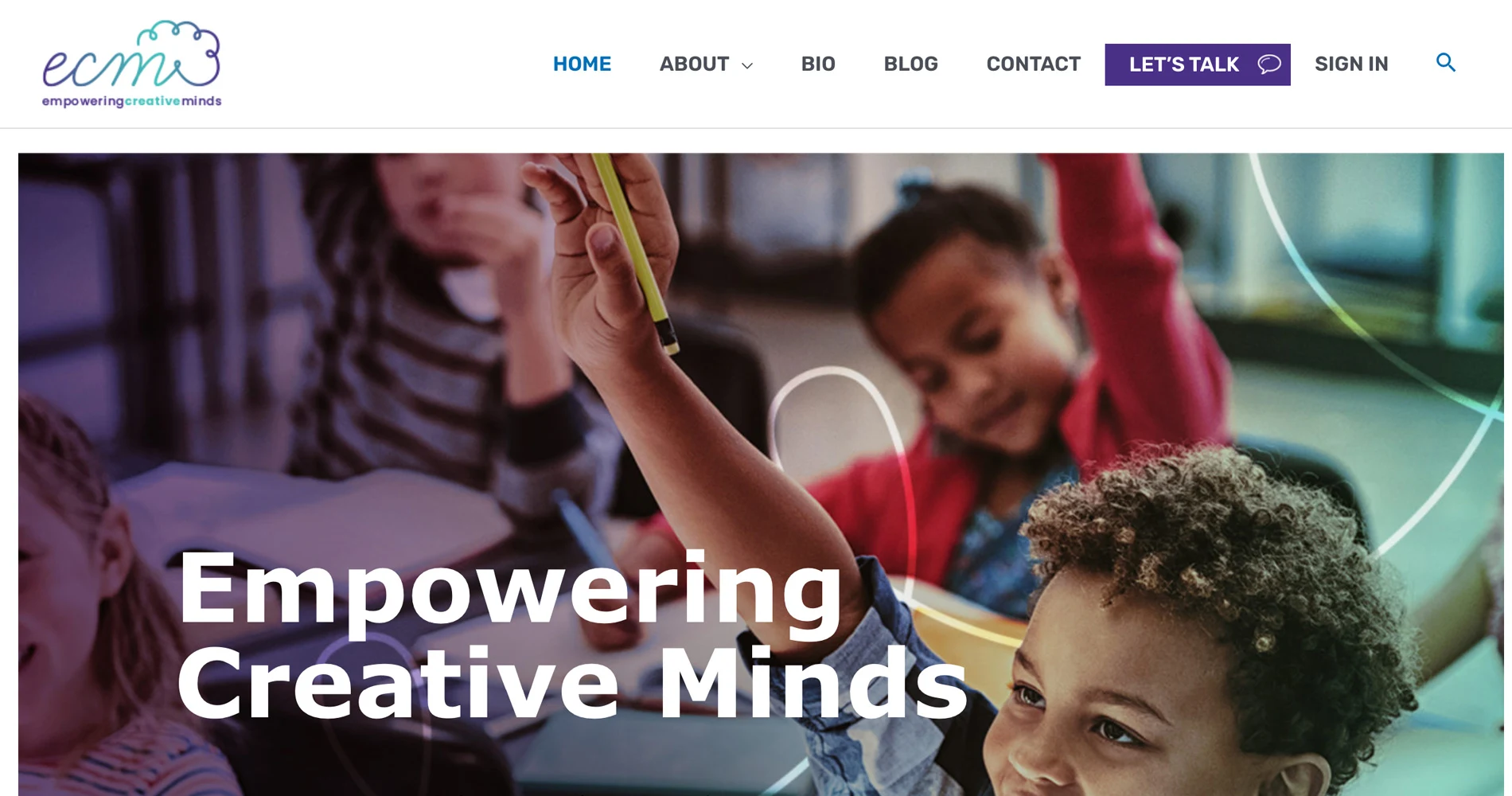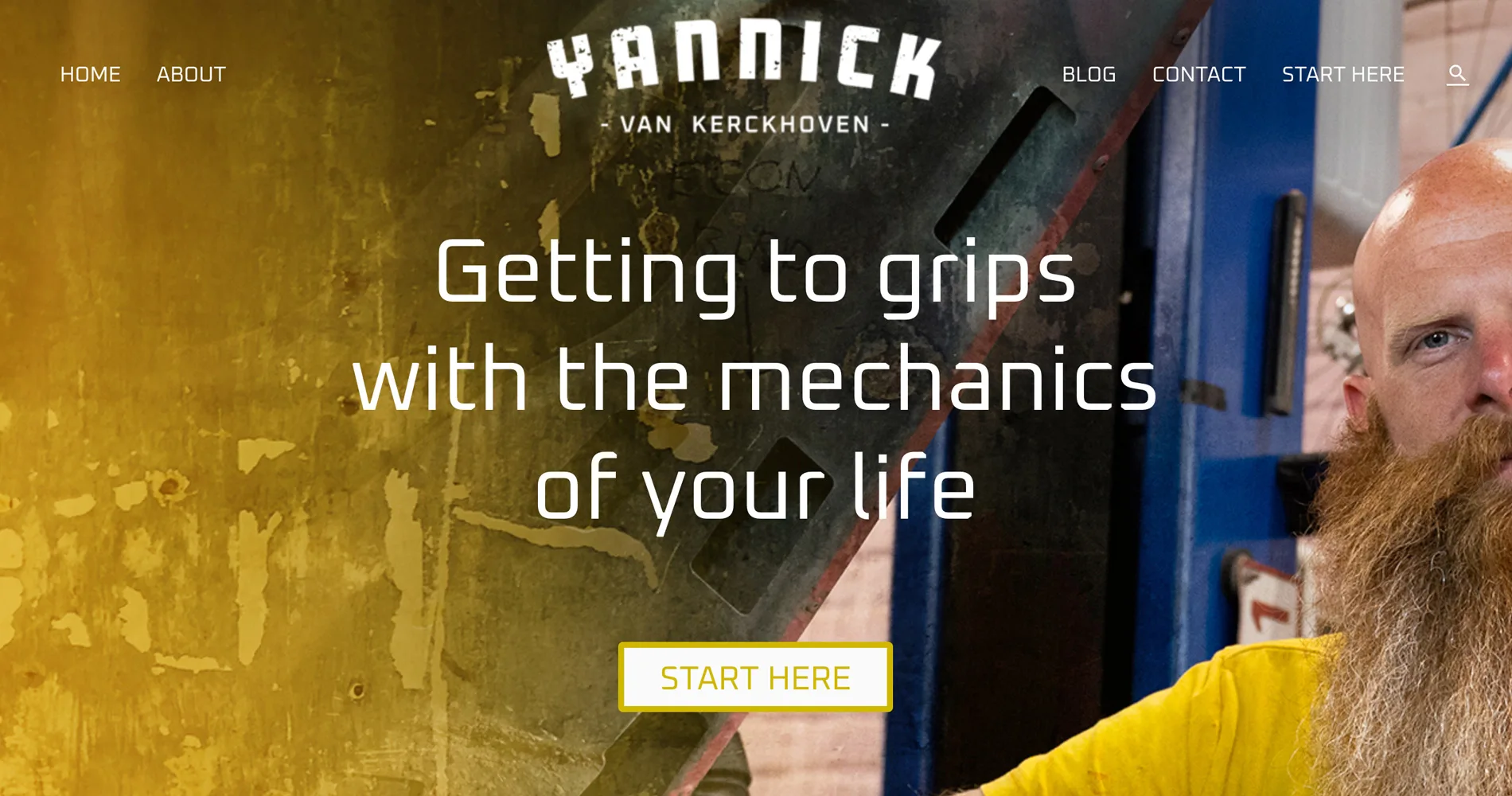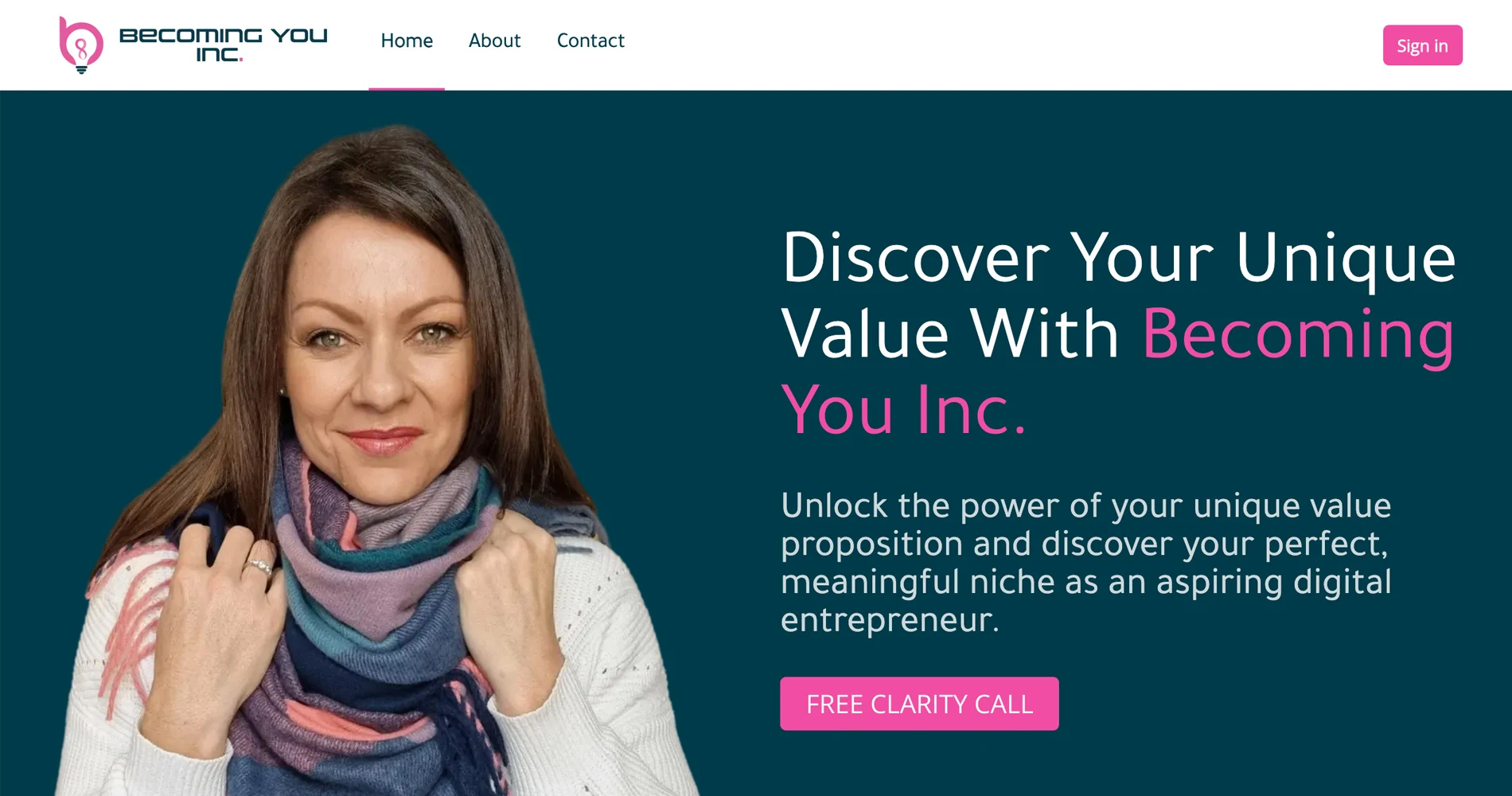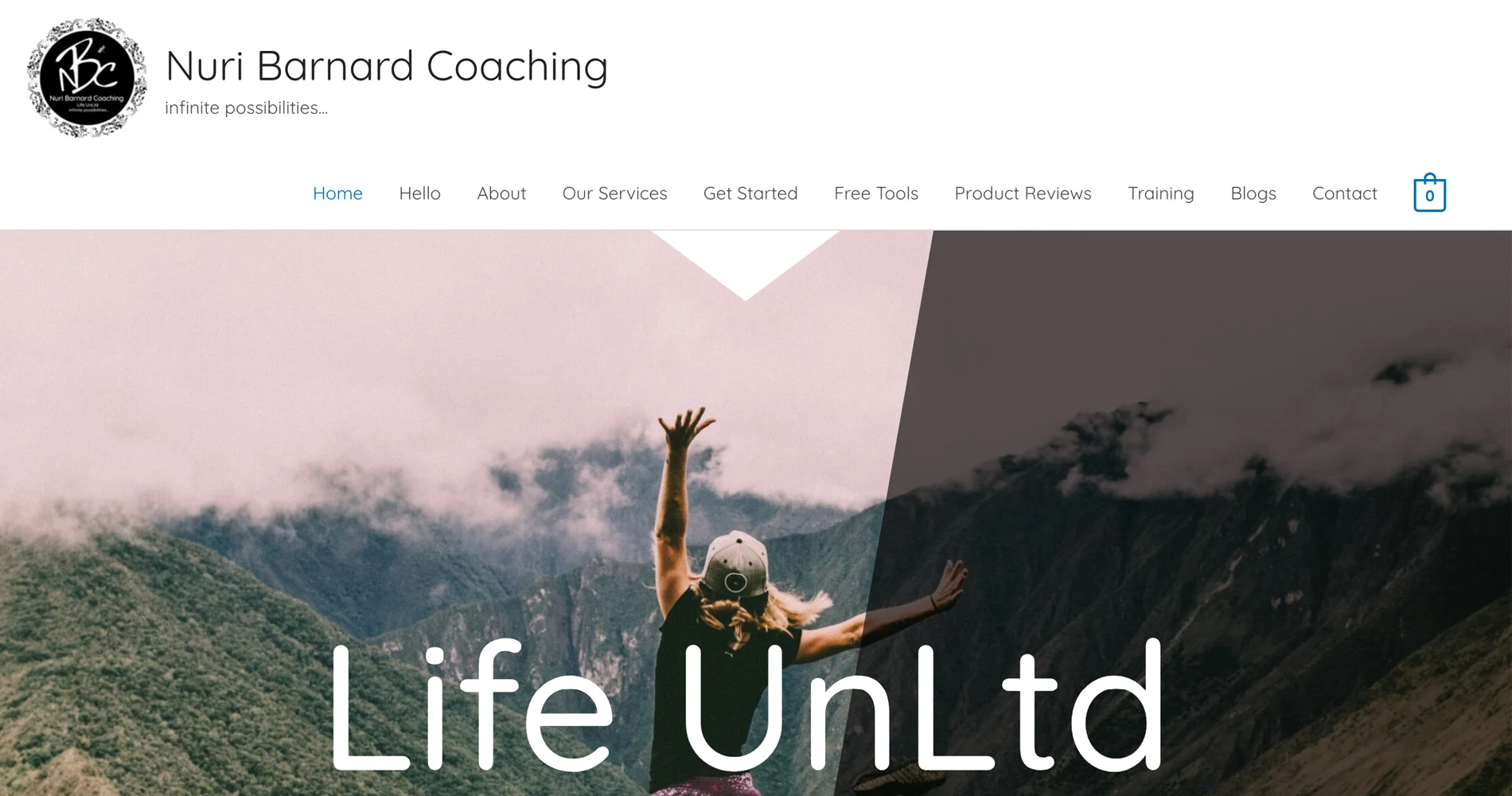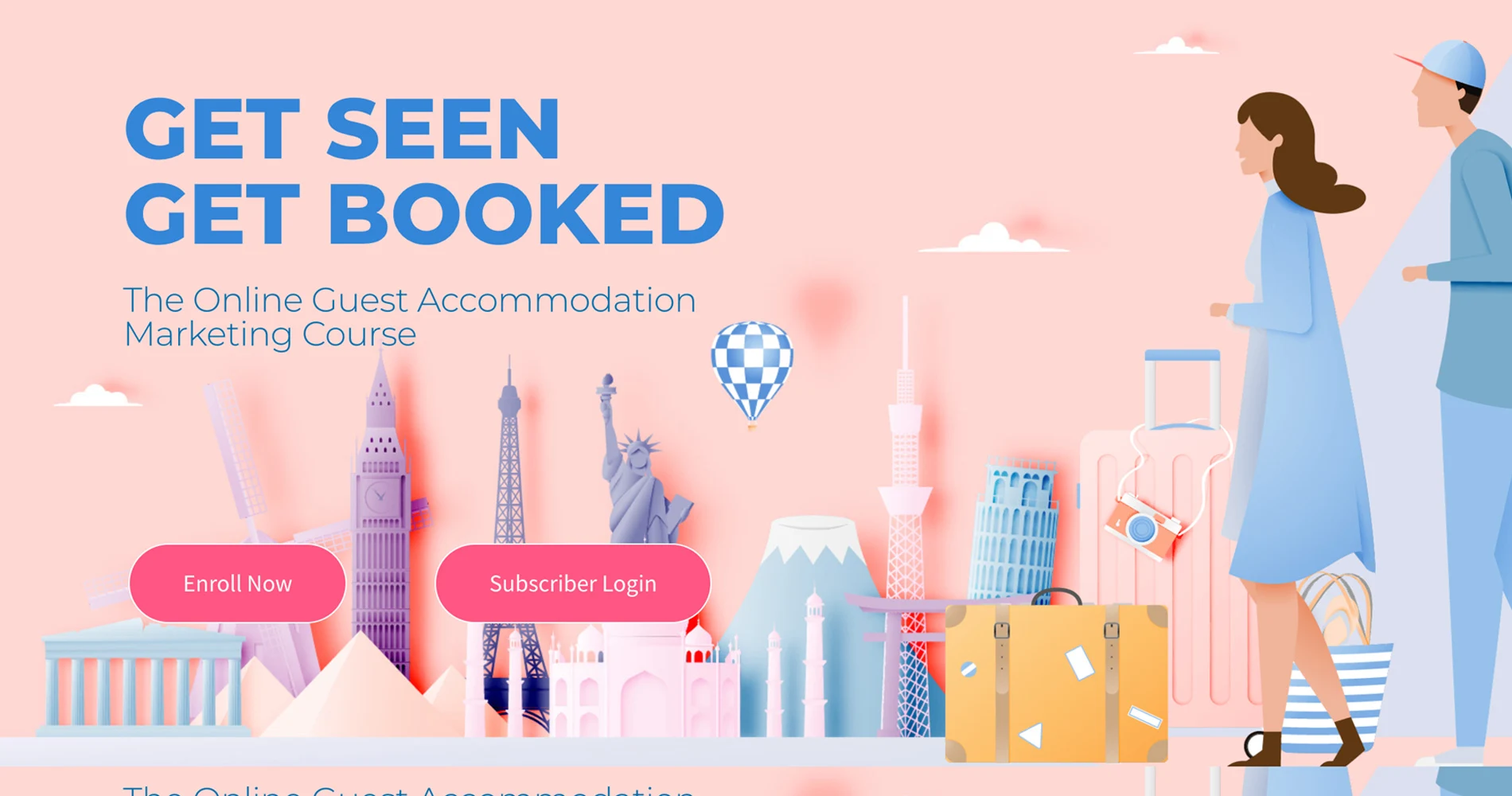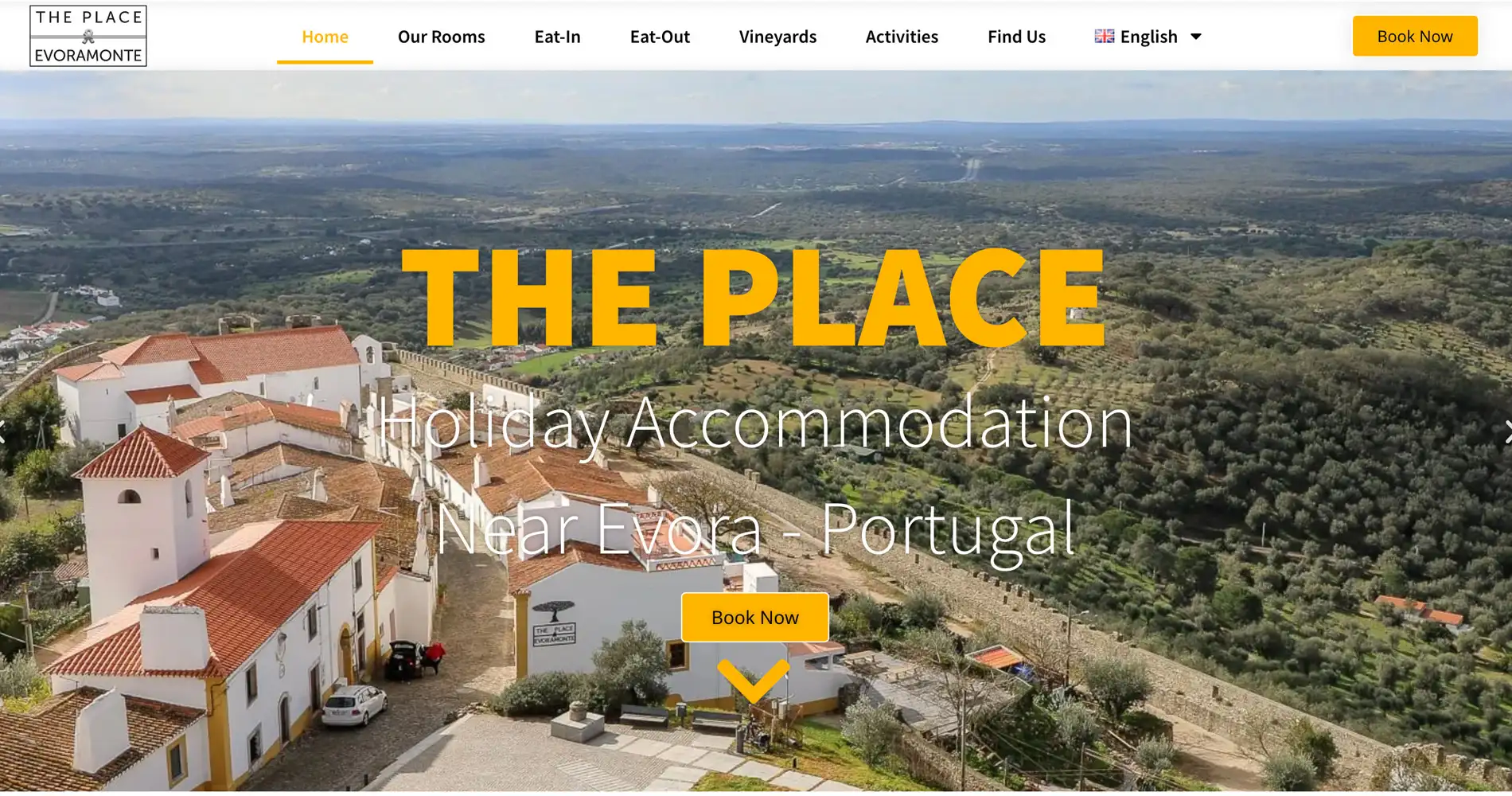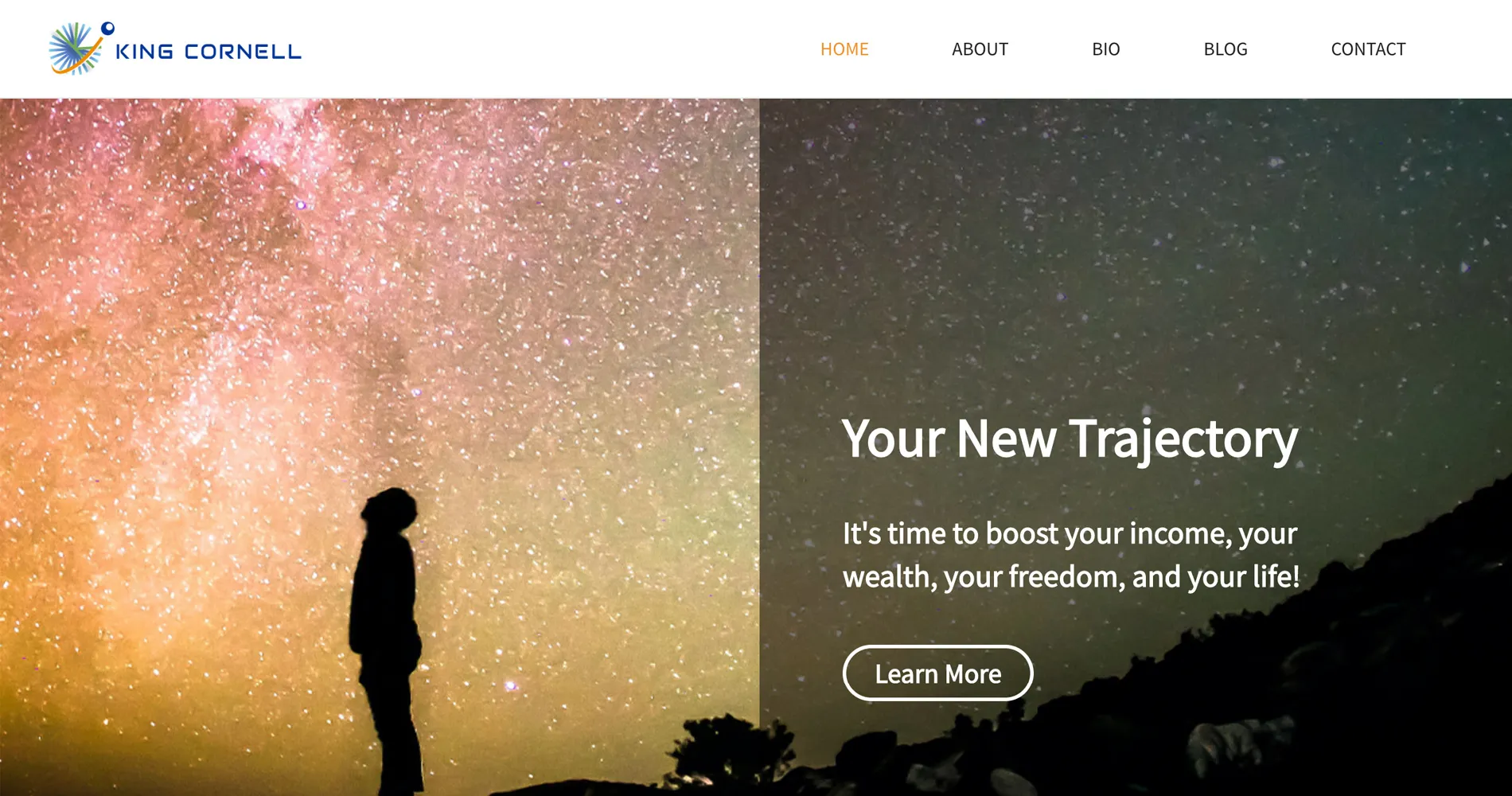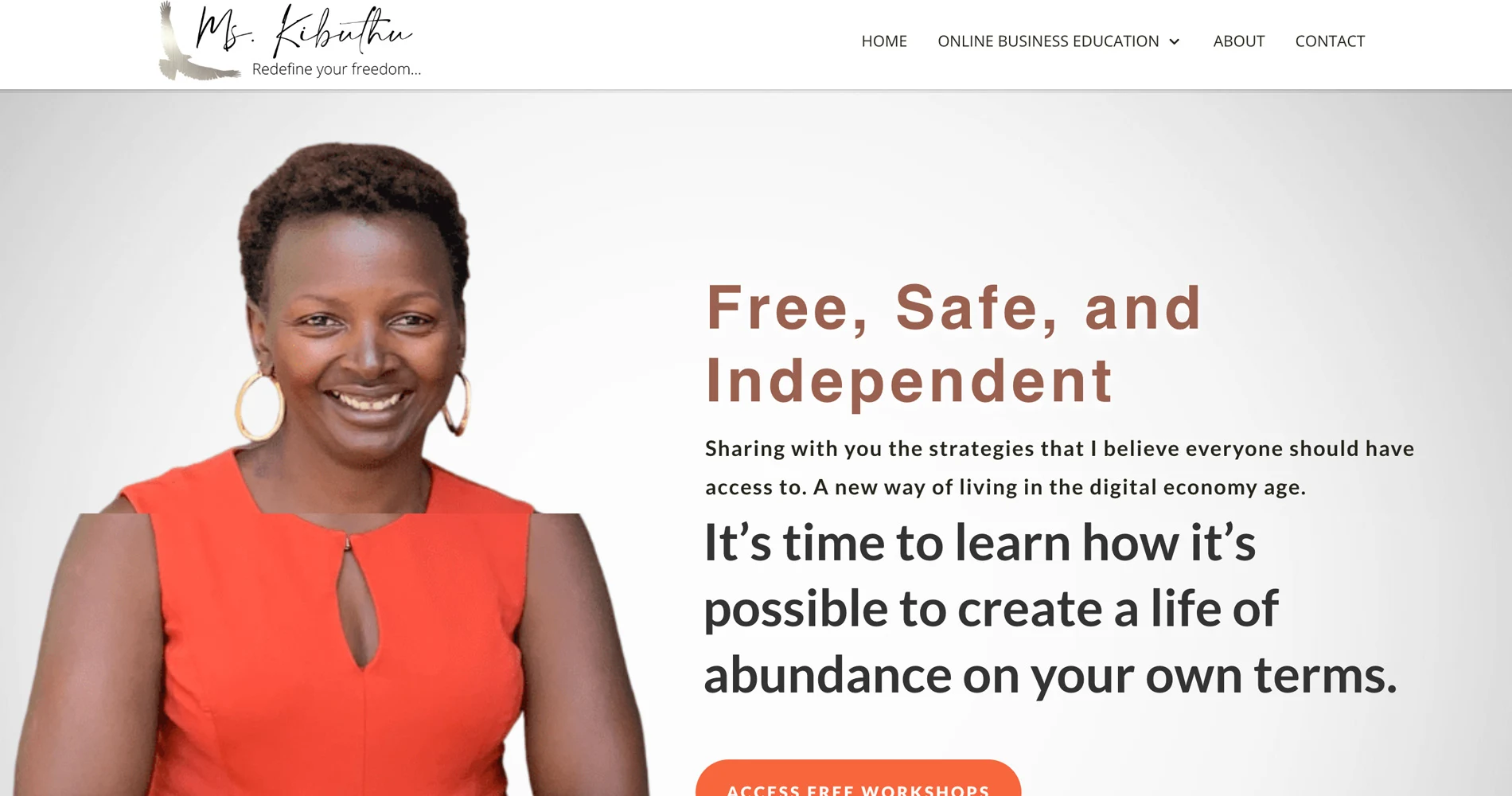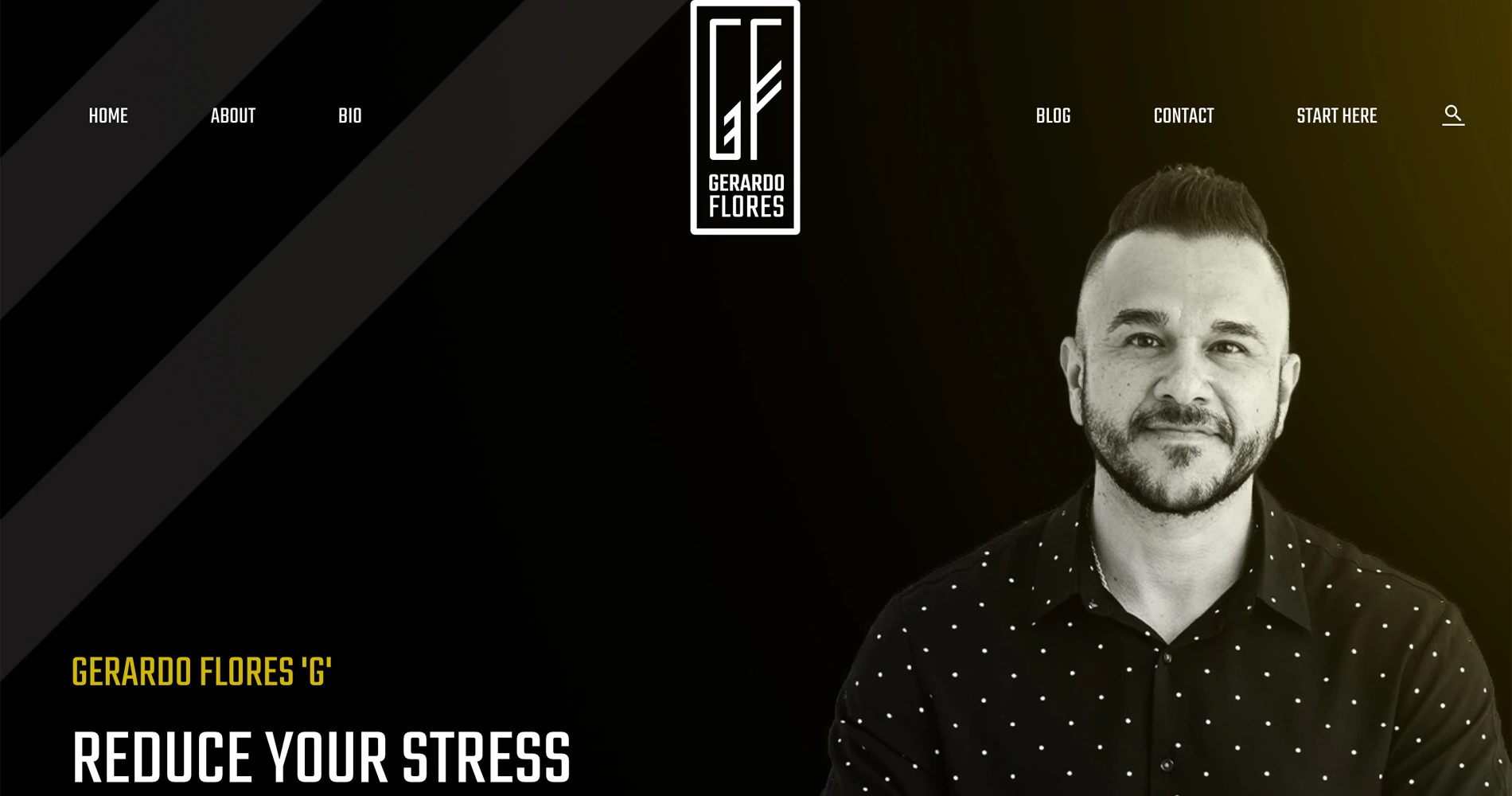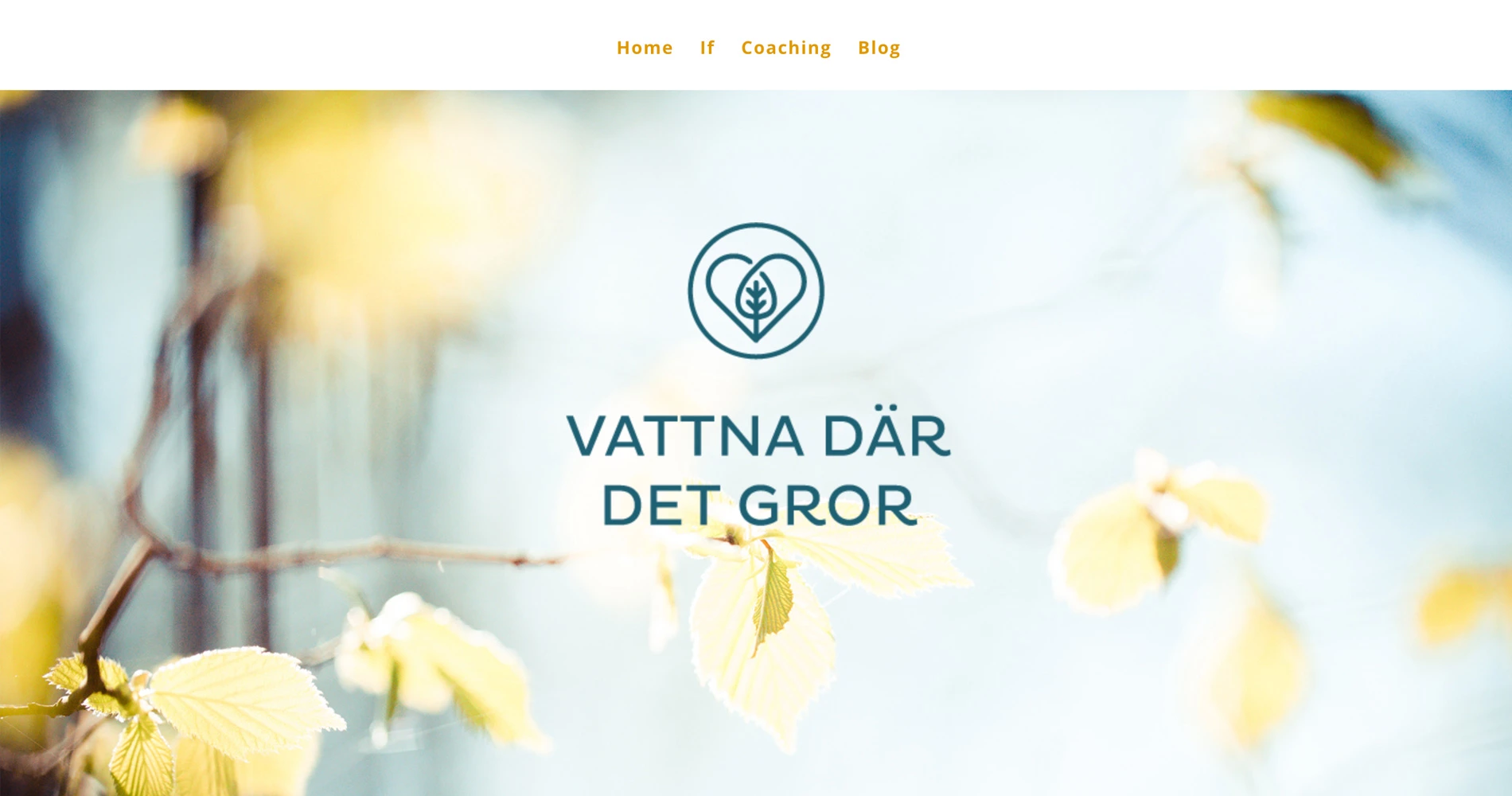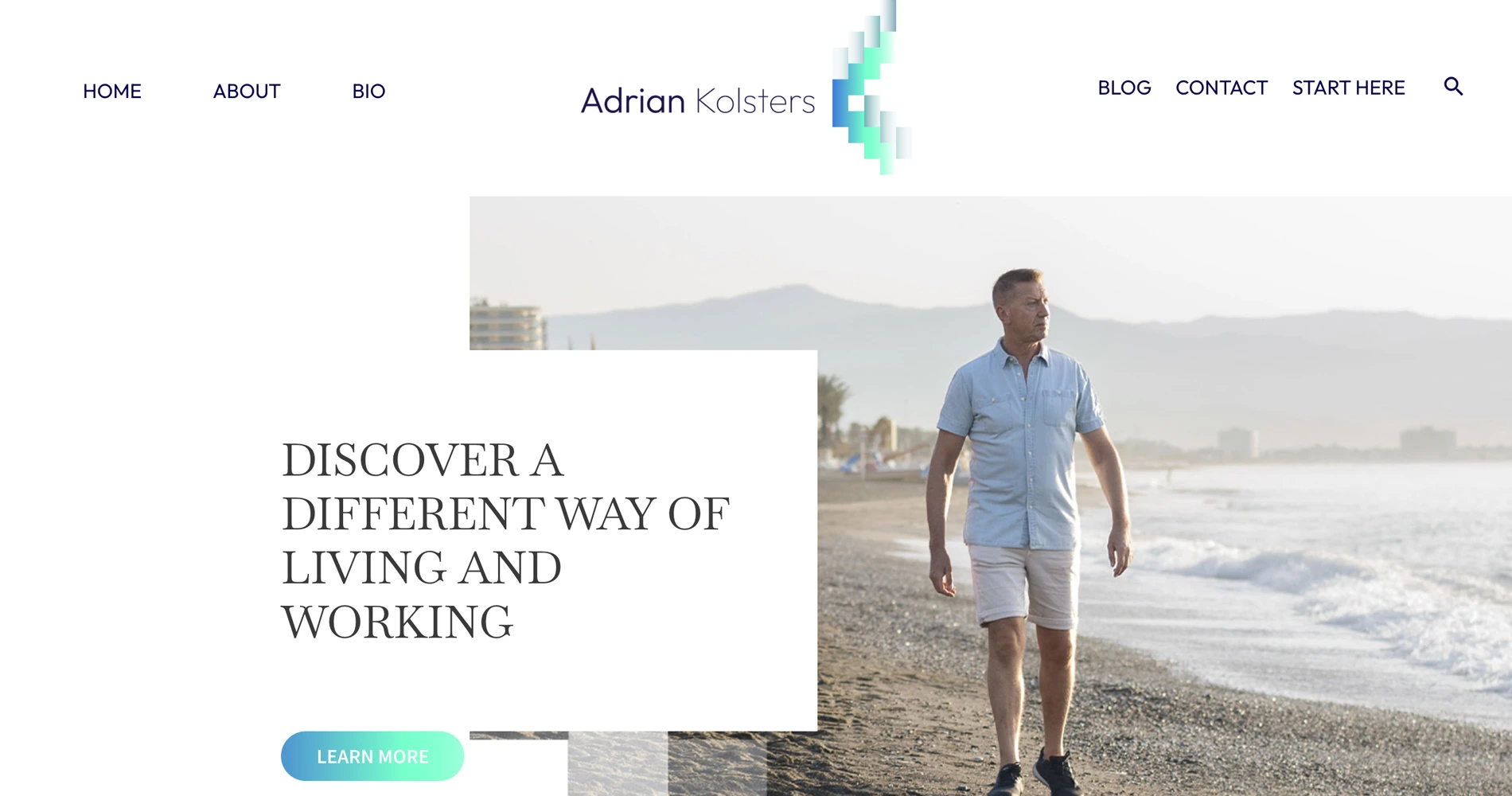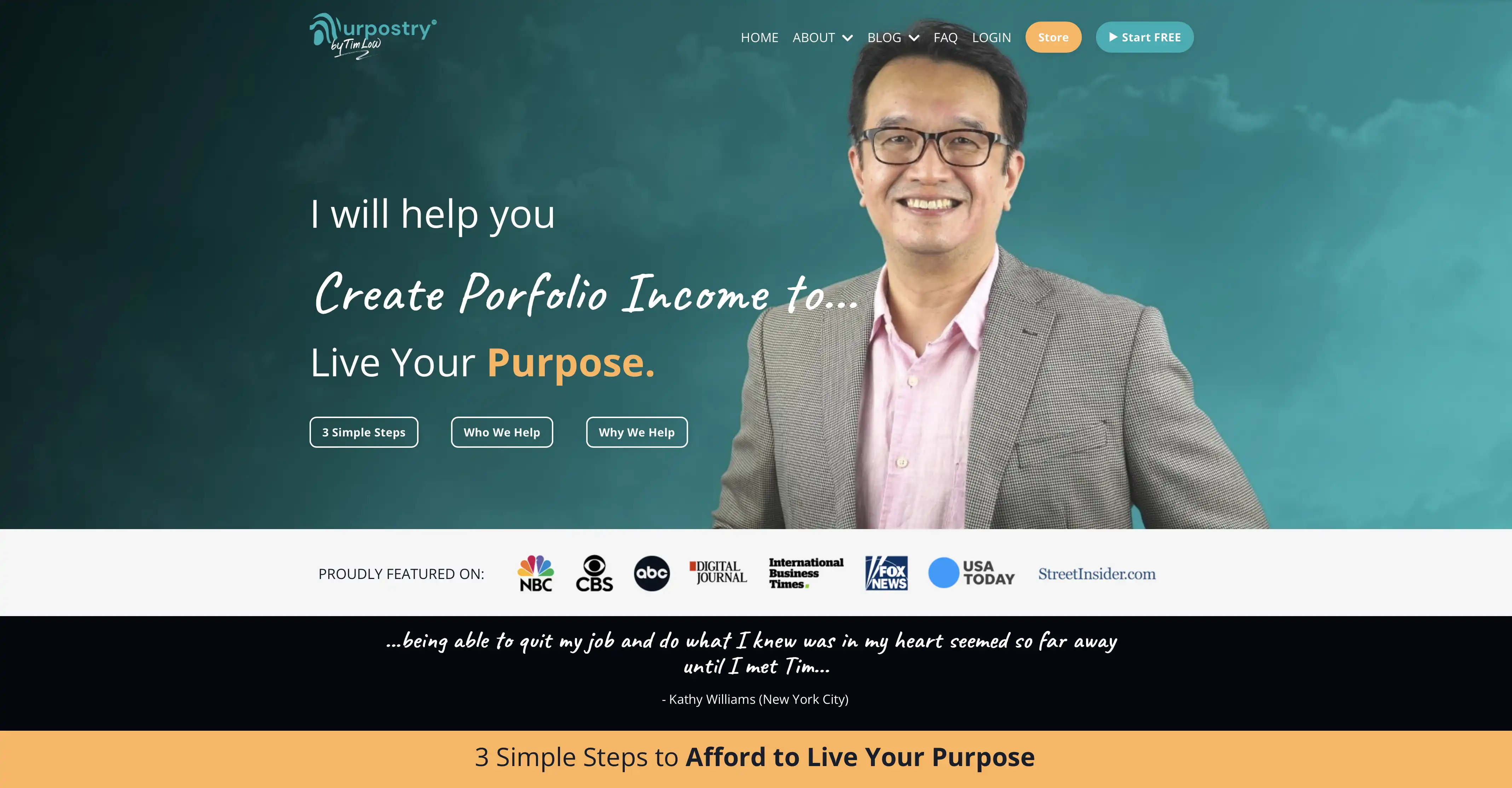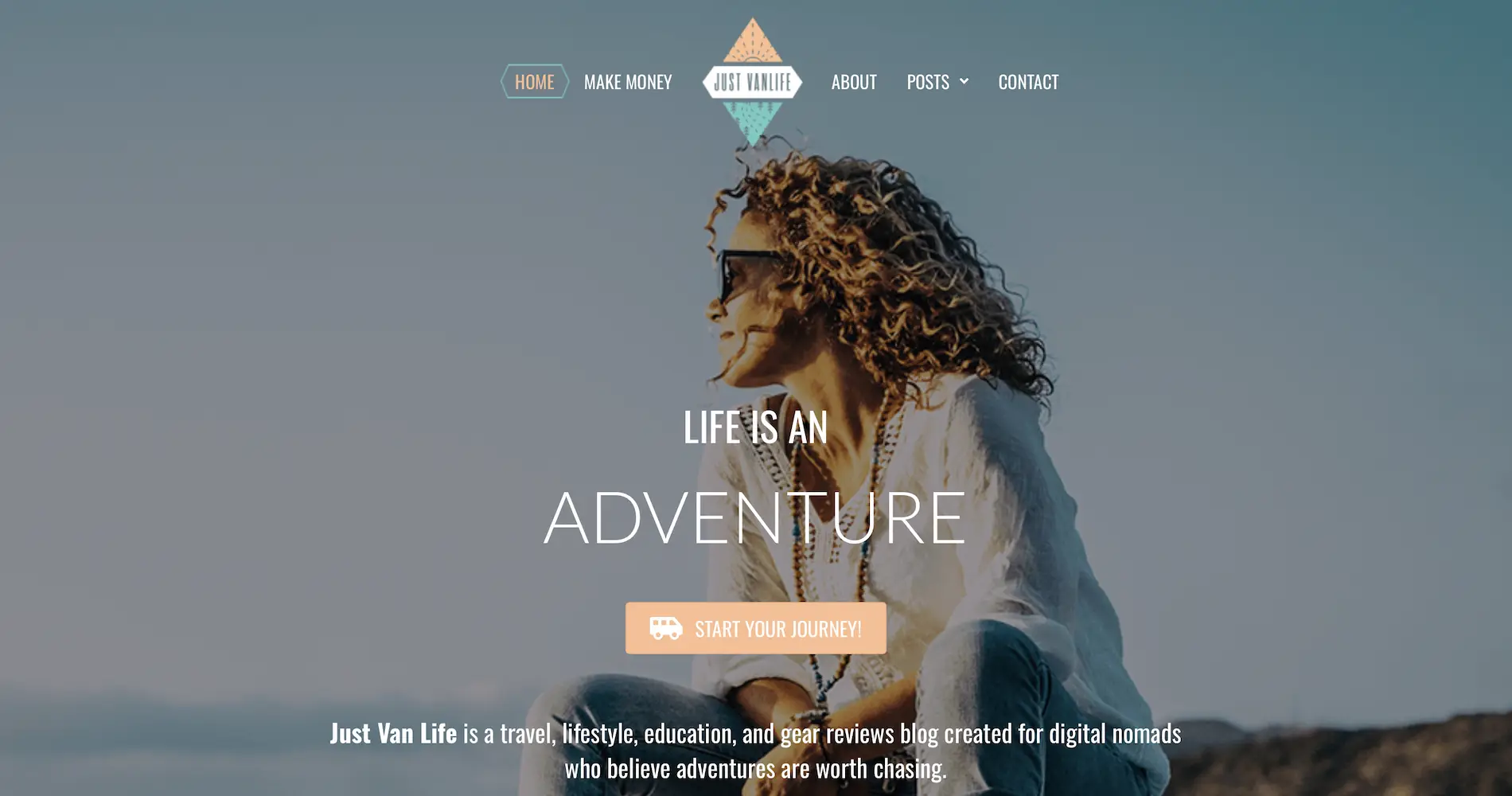 Your website represents your brand. With DBL, effortlessly create a sleek, mobile-optimized site in under 10 minutes. Enjoy top-tier hosting, ensuring your site's security and scalability as you advance with LaunchPad.
WEEKLY EXPERT CALLS
We're With You Every Step Of The Way
Enrolling in LaunchPad connects you directly with our website and funnel experts. Receive premier training and continuous guidance from our specialists in website setup, marketing funnels, copywriting, personal branding, search engine optimization, e-commerce, and more. With weekly live support, trust that your online needs are addressed with utmost expertise and attention.
You'll never regret investing in YOU.
Enroll for the equivalent of $2.75 per day.
Get Started Now
Choose The LaunchPad Plan That Works Best For You
$997
One Payment For One Year (save $289)
* Various pay as you go options from $25/mo for business tools, hosting & more, after year one
LEARNING PATHS
Master All Key Areas Of Online Business Success With Our 12 Included Learning Paths
Navigating online learning can be daunting. That's why we've introduced Learning Paths: step-by-step guides to master essential online business areas. Comprising video lessons, quizzes, and hands-on projects, they're tailored for self-paced learning. Plus, join our community of experts and peers for any needed support.
Learning Path Too Rigid
Our flexible & adaptable approach
We offer a holistic program encompassing personal growth, mindset, and specific online marketing techniques like SEO, pay per click advertising, and social media marketing. Master essential tech skills, including WordPress and Shopify, enabling self-reliant website management without costly developers.
Our Learning Paths provide a one-stop solution, eliminating the need for additional courses and saving you time, stress, and money.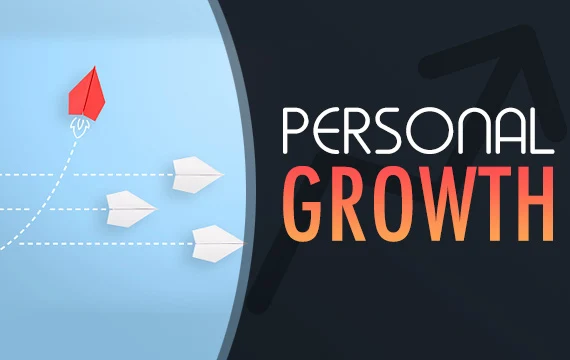 Personal Growth
This path is all about developing the mindset and habits you need to succeed in business and in life. You'll learn how to set goals, manage your time, and overcome limiting beliefs that might be holding you back.
FREE - Included with LaunchPad!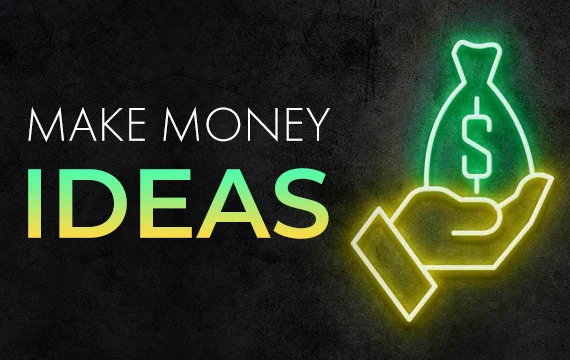 Make Money Ideas
In this path, you'll discover a range of profitable business ideas you can launch with minimal investment. You'll learn how to identify profitable niches, validate your ideas, and build a sustainable business model.
FREE - Included with LaunchPad!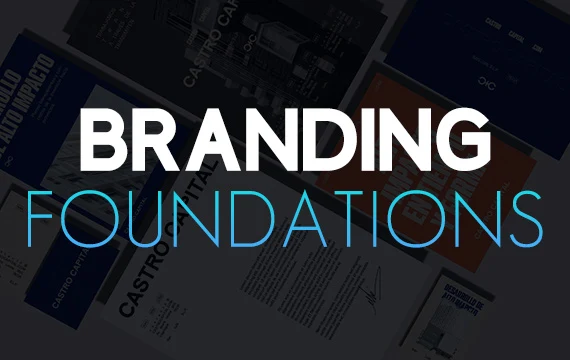 Branding Foundations
Building a strong brand is essential for any online business. In this path, you'll learn how to create a compelling brand identity, develop your messaging, and build a loyal following.
FREE - Included with LaunchPad!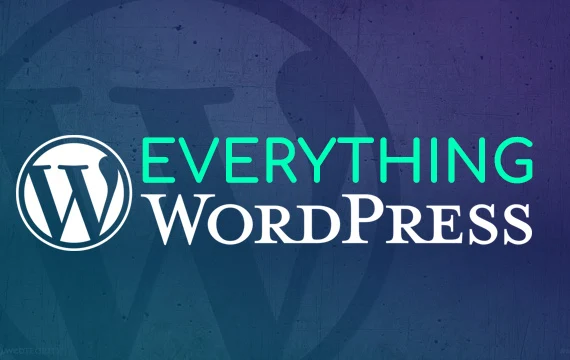 Everything Wordpress
WordPress is one of the most popular website platforms for online businesses. In this path, you'll learn how to set up and customize your WordPress site, optimize it for SEO, and add e-commerce functionality.
FREE - Included with LaunchPad!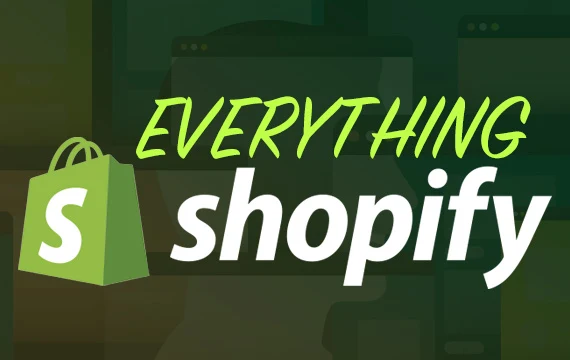 Everything Shopify
Shopify is another popular e-commerce platform. In this path, you'll learn how to set up and customize your Shopify store, add products, and optimize your site for conversions.
FREE - Included with LaunchPad!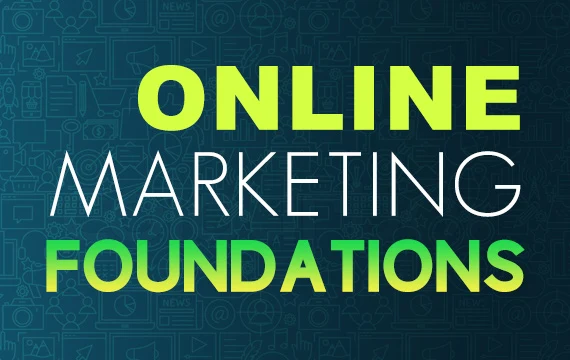 Online Marketing Foudations
Online marketing is essential for any online business. In this path, you'll learn the fundamentals of digital marketing, including email marketing, content marketing, and social media marketing.
FREE - Included with LaunchPad!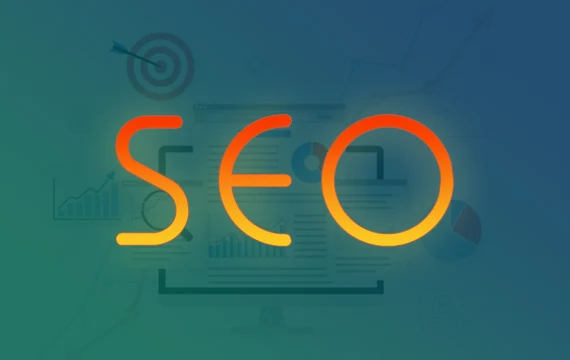 SEO
Search engine optimization is critical for driving organic traffic to your website. In this path, you'll learn how to optimize your site for search engines, conduct keyword research, and build backlinks.
FREE - Included with LaunchPad!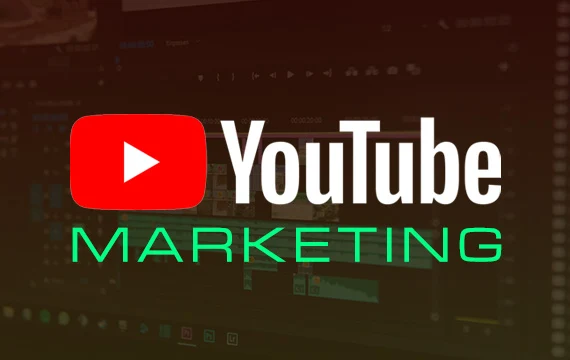 YouTube Marketing
Video marketing is a powerful way to reach and engage your audience. In this path, you'll learn how to create and optimize YouTube videos, build a loyal subscriber base, and monetize your channel.
FREE - Included with LaunchPad!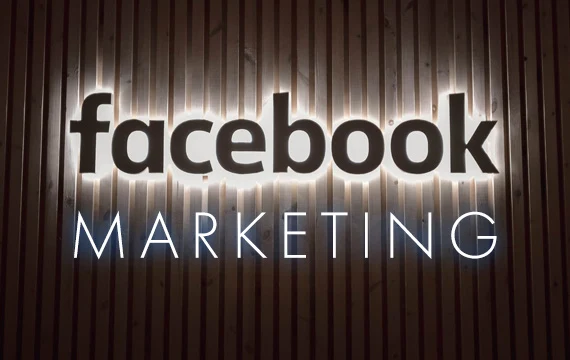 Facebook Marketing
With over 2 billion active users, Facebook is a valuable platform for businesses of all sizes. In this path, you'll learn how to create effective Facebook ads, build a strong presence on the platform, and track your results..
FREE - Included with LaunchPad!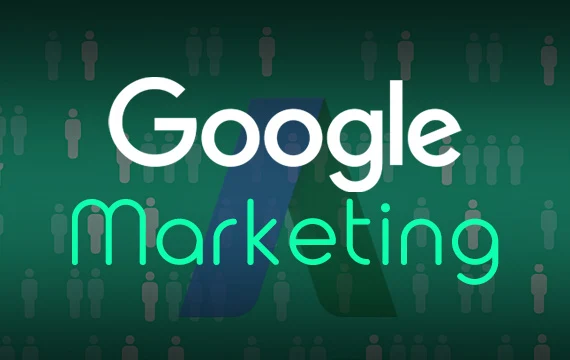 Google Marketing
Google is the world's largest search engine and offers a range of advertising options for businesses. In this path, you'll learn how to create effective Google ads, optimize your campaigns, and track your results.
FREE - Included with LaunchPad!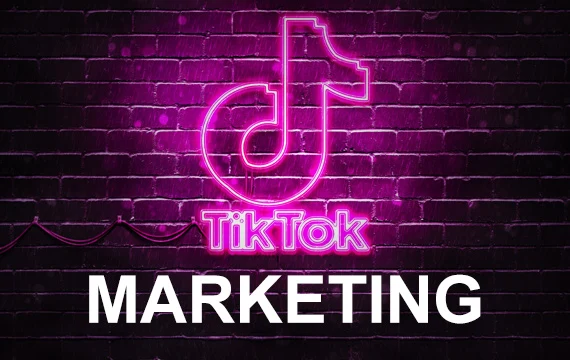 TikTok Marketing
TikTok is a rapidly growing social media platform that offers a unique opportunity for businesses to reach younger audiences. In this path, you'll learn how to create engaging TikTok videos, build a following, and monetize your account.
FREE - Included with LaunchPad!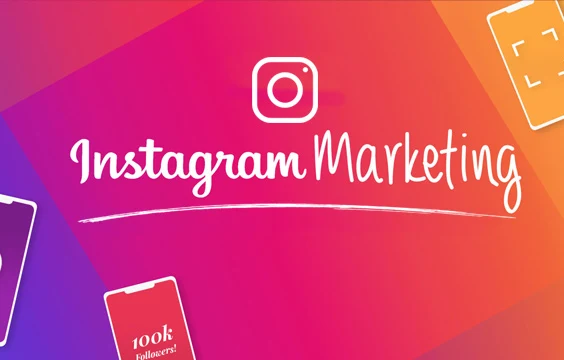 Instagram Marketing
Instagram is a popular visual platform that's perfect for showcasing products and building a following. In this path, you'll learn how to create a compelling Instagram profile, grow your following, and monetize your account.
FREE - Included with LaunchPad!
Yes! You're Getting Access To All Of These Learning Paths. So You Have All The Training You Could Ever Need!
You're Protected By Our 100% Satisfaction Guarantee
LaunchPad has the power to profoundly change your life forever. If within the first 30 days of the program you don't feel it's the right fit, let us know, and we'll issue you a full refund, no questions asked!
Get Started Now
Choose The LaunchPad Plan That Works Best For You
$997
One Payment For One Year (save $289)
* Various pay as you go options from $25/mo for business tools, hosting & more, after year one
Bonus Programs
Included For Free With Your LaunchPad Investment
BONUS PROGRAM

Your Best Life Blueprint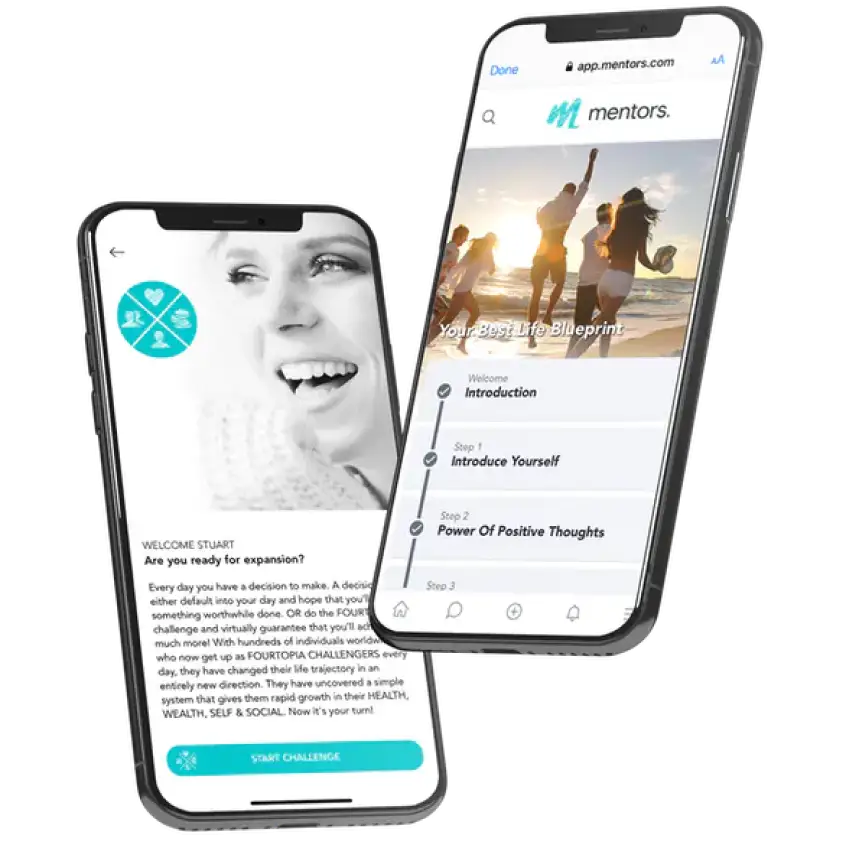 Are you tired of feeling stuck and unfulfilled in today's crazy world? Do you want to wake up every day feeling successful, happy, and ready to take on the world? Look no further than Your Best Life Blueprint, an unprecedented 21-step personal growth journey and 30 day challenge. This blueprint combines all of the most important steps to help you reach your full potential and unlock your next level of life. With proven strategies, tools, and habits, this blueprint will show you how to pivot your life and career and get MORE out of every day in just 30 days!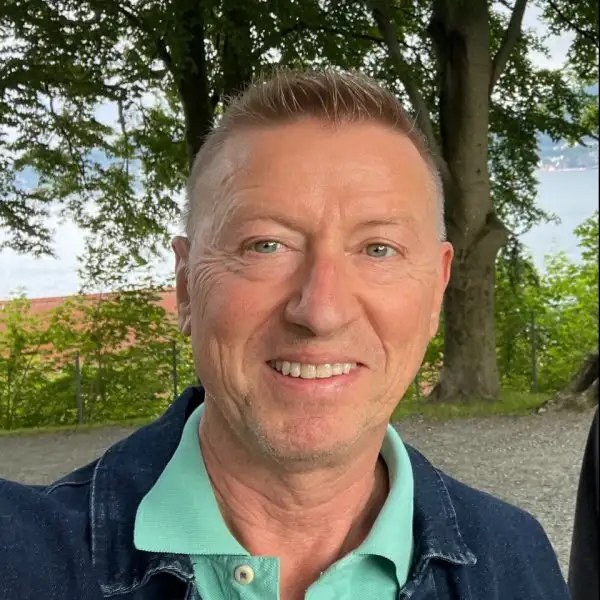 Agrian Kolsters
"I was propelled into a completely different life after being made redundant. One with positive experiences, new learning, exploring myself, and making choices regarding certain habits, activities, and friends. The Best Life Blueprint felt like a steady guide along the way."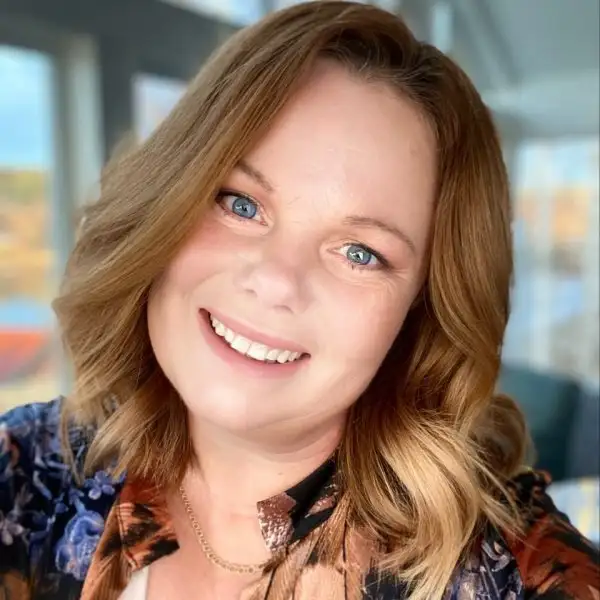 Erika Lindström
"My biggest learning from this is how important it is to create a new habit to make sustainable change. I can now see why I have set my self up for failure before. Thanks @Stuart Ross for this tool. It has been more valuable than 2 years of Tony Robbins personal coaching…"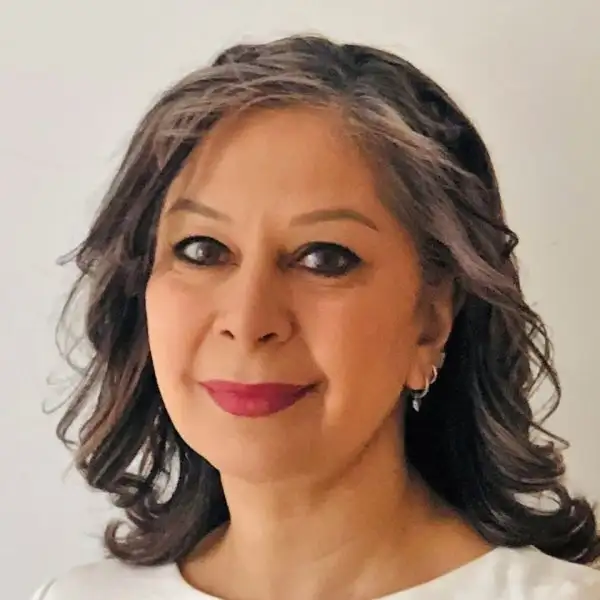 Bina Green
"Thanks to this 21-step blueprint, I've been able to take a step back and focus on myself. Through this process, I've gained a deeper understanding of who I am, what I want, and what I'm passionate about. Now, it's time to put in the work and make my vision a reality!"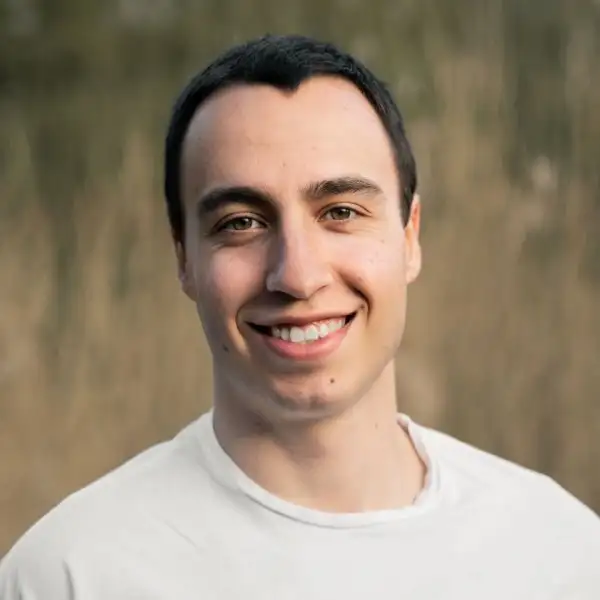 Emil Baleski
"Improving the quality of our lives isn't as difficult as we often think. It just requires a commitment to simple steps and habits we need to implement. It's far from easy, but doing it together with so many, like-minded and inspiring people like yourselves makes it much easier."
BONUS PROGRAM

Affiliate Marketing 101
Get started selling online QUICKLY with this six-figure affiliate marketing training boot camp. In this training, you will learn how to find the highest converting, most profitable affiliate offers you can promote using 'Authority Marketing'. You will also discover the power of high ticket commissions, where you can earn over $1000 per sale when you promote these exclusive types of offers!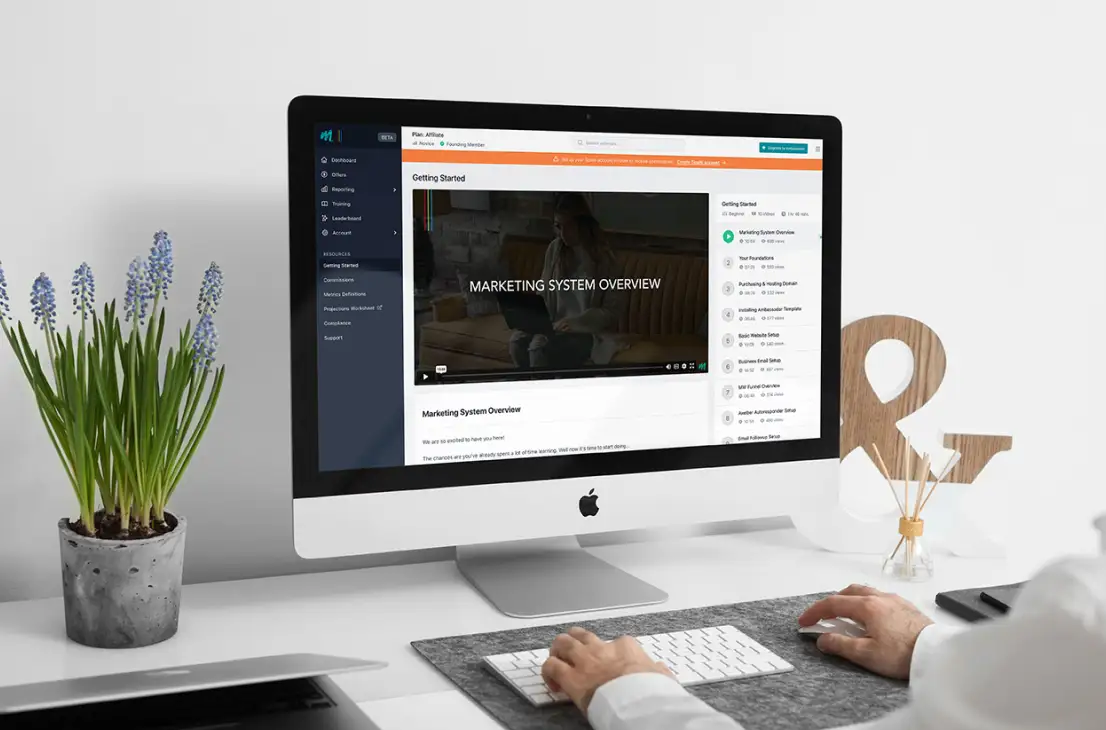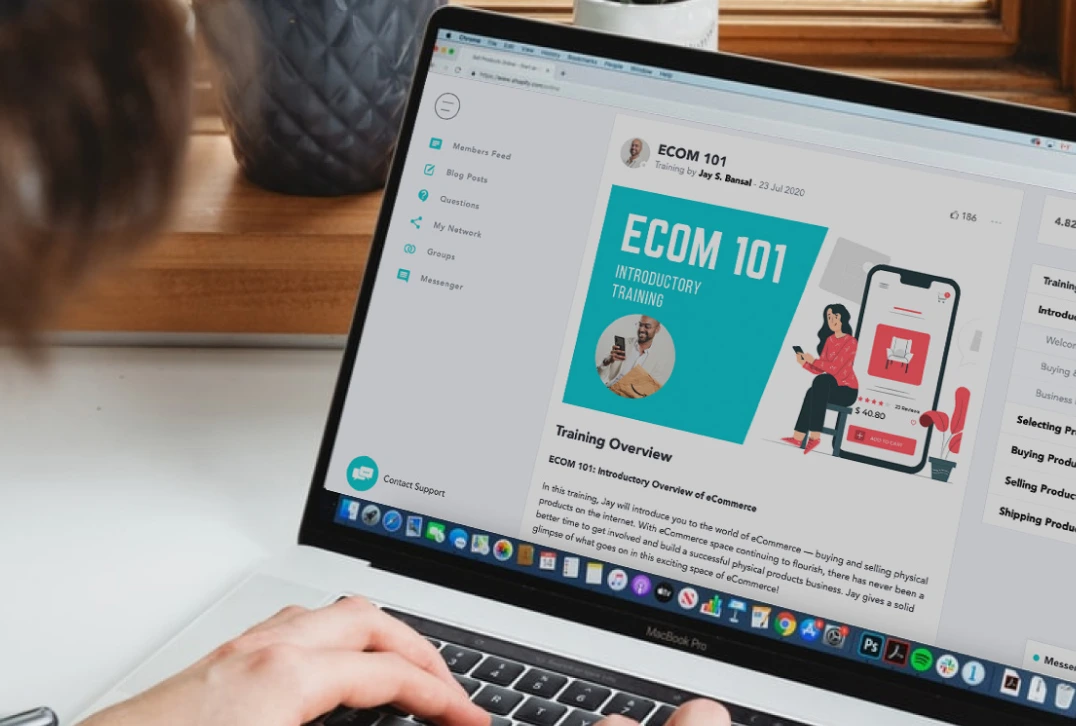 BONUS PROGRAM

eCommerce 101
In this training series, we will introduce you to the world of eCommerce — buying and selling physical products on the internet. With the eCommerce space continuing to flourish, there has never been a better time to get involved and build a successful physical products business. You'll also learn how to partner with the number one eCommerce store on the planet… Amazon.com, to sell your products 24/7 and all around the world.
WHAT CAN YOU ACHIEVE?
Is LaunchPad Right For You?
Whether you have something going or just starting out, LaunchPad has got you covered. In today's digital age, providing value, creating compelling messaging, and online marketing are essential skills for any online entrepreneur. And with our proven track record in teaching exactly this, you can be sure that you'll be learning from the best!
So, what can you expect to achieve with LaunchPad? Our students have seen incredible results in a variety of online business areas, including:
Selling Physical Products
Ok, So Let's Sum It Up, Go-Getter!
HERE'S EVERYTHING YOU'RE GETTING
Our 12-month LaunchPad program offers comprehensive guidance, expert training, and a supportive community to transition from dreams to fruitful action. With top-notch resources and tools, we aim to make your online business journey enjoyable.
Yet, remember, LaunchPad is rigorous. Success demands focus, determination, and long-term vision. We don't promise shortcuts but empower you with lasting entrepreneurial skills. LaunchPad is perfect for action-takers eager to thrive in today's digital economy.
COST COMPARISON
Education can be expensive. But NOT living your dream life is far more costly.
AVERAGE FRANCHISE
$50,000 - $70,000
BUSINESS COACHING
$10,000 - $20,000+
LAUNCHPAD
$2.75 PER DAY
(over 1 year)
STUDENT BENEFITS
Watch on Mobile, Tablet, or Desktop
Get Immediate Access After Checkout
Weekly, Expert-Led, Live Q&A Sessions
Go At Your Own Pace - Self Study Curriculum
Lifetime Access to Curriculum & Updates
World-Class Customer Service
VIP Tech & Website Support
HERE'S EVERYTHING YOU'RE GETTING
Six Step-By-Step Self-Study Modules
Twelve Individual Learning Paths
DBL Hosting & Website Builder
Weekly Live, Expert-Led Sessions
Ecomm 101 - Source & Sell Physical Products
Affiliate Marketing 101 - Sell Affiliate Offers
ACTUAL VALUE:
$13.179
Yes, This Is An INSANE Special Offer For You Today. That's Why It's a LIMITED-TIME OFFER!
Get Started Now
Choose The LaunchPad Plan That Works Best For You
$997
One Payment For One Year (save $289)
* Various pay as you go options from $25/mo for business tools, hosting & more, after year one
FREQUENTLY ASKED QUESTIONS
The Most Common Questions We Get From New Launchers.
Is Launchpad a One-Time Fee or Billed Monthly?
Launchpad is $997. Or a $197 down payment and then billed $99 monthly after your first 30 days. This is for all of the additional ongoing training, tools, and support that we provide you. However, if you purchase the discounted "pay upfront" annual package, you will be charged only one time for the year (no monthly payments - save $289/yr).
Can I cancel my subscription?
There's no period of commitment for your monthly subscription. In the event you ever want to cancel, just send us a ticket from your dashboard with the cancellation request and our friendly support team can process the request instantly for you. If you paid in full upfront for the year, you will have access for 12 months to all additional tools, training & support.
Can I move my website if I leave Launch You?
You can move your WordPress website to any host of your choice. You also have the option to downgrade your account to our website hosting & tools only package which is just $25/mo.
I already have an online business, will this program help me?
Absolutely! You will learn how to market and sell any product to any type of customer anywhere in the world, and fill in any missing gaps when it comes to online business success.
If I get busy or miss any of the live calls are there recordings?
Yes. Each month's materials are recorded and loaded into your dashboard. Simply log in at any time and gain access to all the materials.
Does it matter where in the world I am located?
Absolutely not! Our programs are relevant no matter where in the world you are located and as long as you have access to the internet you are good to go! There is also nothing to download or install so you can work from almost any type of device too!
I'm just starting out, and I'm concerned that I don't have enough clarity for my business idea yet to really benefit from the course. Should I come back when I am more clear?
This is actually the perfect time to start. Go through the introductory training, and you'll gain the clarity you need as a result of the steps you'll be taken through.
There's a reason
you dream big